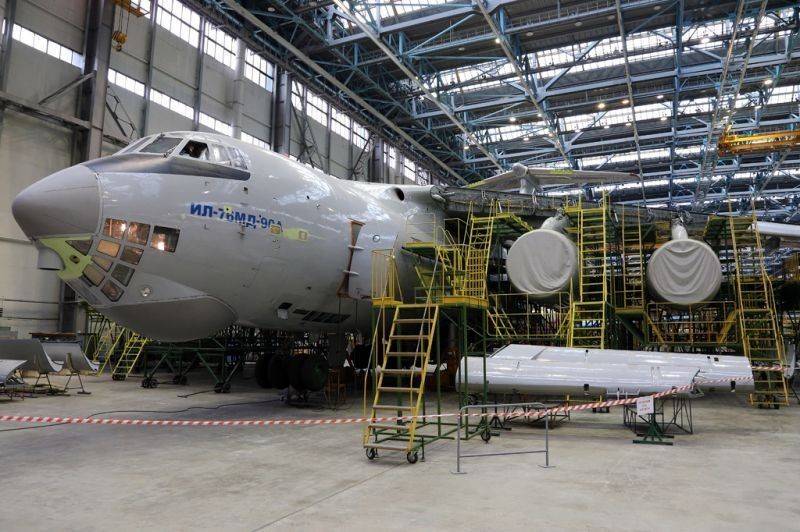 The delivery of two of the five planned for transfer in 2019 of military transport aircraft Il-76MD-90A was postponed to 2020. It is reported by RIA
News
with reference to a source in the military-industrial complex.
As the agency's source explained, last year of the five planned aircraft, only three were transferred, and the transfer of two was postponed for this year. The delay is due to the untimely receipt of components from the enterprises of cooperation. What kind of components are we talking about, the source did not specify.
Military transport
aviation
only three of the five planes were delivered, the delivery of the remaining two was postponed to 2020
leads agency word source.
The press service of Ilyushin confirmed the delay in the transfer of two IL-76MD-90A due to incomplete testing of a number of new purchased components used in aircraft. The company assured that both "Ila" will be delivered in the first quarter of this year. In addition, "Ilyushin" this year should transfer to the Ministry of Defense six more IL-76MD-90A.
In total, the Russian military department plans to purchase, before 2030, over 100 aircraft data, as well as promising Il-78MD-90A tankers created on their basis.
The heavy military transport IL-76MD-90A is a profound modernization of the IL-76MD aircraft. The new IL-76MD-90A, unlike the drill IL-76MD, is equipped with PS-90A-76 engines with a thrust of up to 14,5 tons instead of the "standard" D-30KP2 with a thrust of up to 12 tons. The aircraft received a new wing and a "glass" cockpit: the gauges were replaced by instruments with LCD displays. At IL-76MD-90A, the carrying capacity increased to 60 tons and the range of delivery of troops and cargo - up to 5000 km.