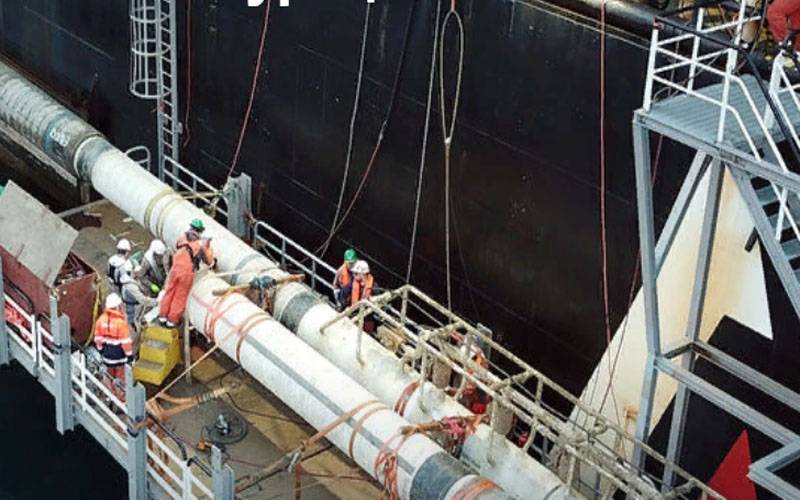 If someday in the world a championship for simultaneous sitting on two chairs (or even more) is suddenly announced, then gambling bettors should probably bet on the Bulgarian authorities. Do not lose! In particular - if the team will be formed from the local politicians. Their ability to "change shoes in flight" and the desire to simultaneously be servants of all gentlemen at once truly deserves sincere admiration. This is especially clearly seen in the case of gas tricks, in which, it seems, Sofia herself was completely confused.
As you know, the Russian "blue fuel" has found a new way to this country with the launch of the Turkish Stream gas pipeline. It would seem that you need to rejoice. And sincerely thank Moscow for the fact that it generally deals with Sofia, who, with her unimaginable feints, has already buried one promising project for the export of our energy carriers to Europe. Moreover, the actions of the Bulgarian side, which agreed to take part in the construction of a new gas pipeline, are also extremely difficult to call adequate. It was not for nothing that the "little brothers" at the end of last year ran into very unpleasant criticism personally from Vladimir Putin, whose patience for them seems to be starting to run low. After the Russian president's last warning about "alternative routes", Bulgarian Prime Minister Boyko Borisov crumbled in assurances that "everything will be fine," while inviting Vladimir Putin to "personally control the process."
Now gas goes through Bulgaria. However, for the time being he doesn't do exactly where Russia needs it. For her, the priority is the supply of fuel to Serbia, Hungary and Slovakia. Its deliveries to Greece and Northern Macedonia, which have already begun, are excellent. However, the "enthusiasm" with which the Bulgarians are building their own thread, which they stubbornly continue to call the "Balkan Stream", causes quite justifiable concern. I would very much like to share the optimism of the Russian Minister of Energy, Alexander Novak, who not so long ago expressed full confidence that the Bulgarian partners will meet the agreed deadlines (by May 31), and Belgrade will nevertheless begin to receive our gas on time. However, the extremely sad experience of both South Stream and the leapfrog that Sofia arranged during the search for a contractor for the current construction, as a result of almost tearing it off, leads to unpleasant suspicions.
Quite strange is the activity of some of the leading politicians in Bulgaria. The same Boyko Borisov, who at one time almost sprinkled ashes on his head, begging the "elder" forgiveness for the South Stream, and now he is beating himself in the chest, promising to "complete everything on time", no more than last November. while in Washington, he enthusiastically broadcast about the "need to reduce dependence on Gazprom." These statements have a very specific practical side - continuing, excuse my expression, to puff my brains and rub my nerves in Moscow with the Turkish Stream, Sofia makes it clear that she is not averse to participating in the construction of the Trans-Anatolian Gas Pipeline (TANAP), which is its obvious alternative. Moreover, recently the same Borisov announced his country's intentions to buy back 20% of the shares of the future LNG terminal in northern Greece, where they plan to receive LNG from the USA and Qatar. Why so much to you, bros ?!
At the same time, completely incomprehensible discussions on far from abstract topics are going on in Bulgarian politics and the media. For example, how "in which case" to tear off compensation from Russia for a possible penalty for terminating transit through the Trans-Balkan gas pipeline going through Ukraine? Suddenly Kiev, simply adoring to cuss on such occasions, will make a claim ... And what can you do with the pipes of this Trans-Balkan that are empty today? Can it also shake something through it? In any case, the executive director of Bulgartransgaz, Vladimir Malinov, has already announced his company's readiness to "transport fuel in any direction." The most far-sighted analysts come to the conclusion: Sofia's attempts to "sit" on an incomprehensible number of chairs at once, trying to "be good" at the same time for Moscow, for Brussels, and for Washington, can have very dire consequences. At least that Bulgaria will cease to be perceived as an adequate, reliable and negotiable partner in general anywhere.