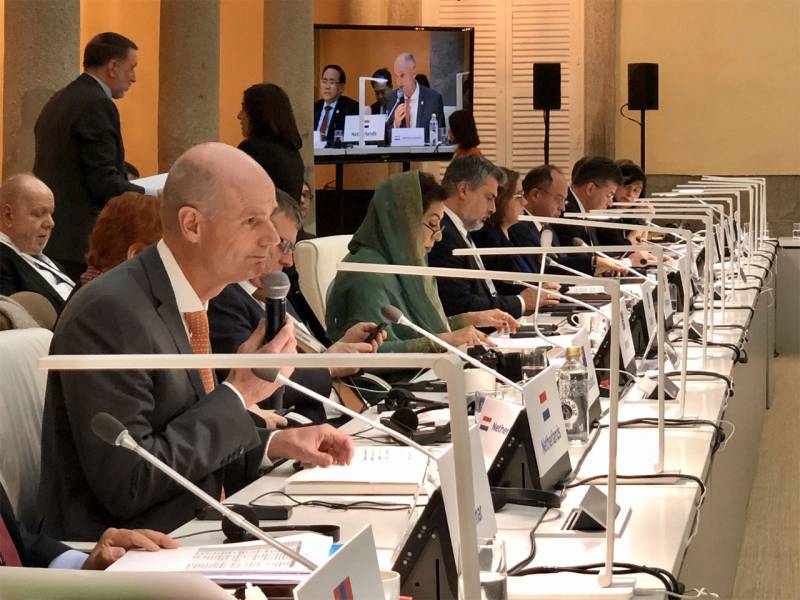 On social networks, with bitter irony, they said that the Dutch side had not yet spoken about the disaster of the Ukrainian Boeing in Iran. And now - the Netherlands really decided to present its position on this issue, although it is difficult to understand how this country has anything to do with what happened under Tehran.
Dutch Foreign Minister Stef Blok said before the meeting with colleagues from other EU countries that "the Netherlands supports the US version." Who would doubt that.
From a statement by the Dutch Foreign Minister, Mr. Blok:
We believe, with a high degree of probability, that the plane was shot down by Iranian missiles.
The phrase "with a high degree of probability" Steph Blok did not specify. He did not specify, by Dutch standards, how much is it likely? For example, 10% will do? Or 30%? Or is it necessarily 80-90%? In this case, why investigate if the percentage calculations on the part of Mr. Blok are sufficient.
Recall that the plane of the Ukrainian airline UIA crashed a few minutes after taking off from the airport of Imam Khomeini in Tehran. The board began to fall at an altitude of 2,4 thousand meters. On the record that appeared on the network, one could see the flame that swept the plane during its fall.
Previously, other US satellites: Australia and Canada decided to support the "American version" of "Iranian missiles". At the same time, Canada's interest can still be understood: on board the Boeing were its citizens, but what about Australia? Or did the person who shot the plane's crash on the cell phone's camera arrive in Iran from the Green Continent ... to "stream" from the scene, "predict" the tragic events?
In fact, all this pro-American camarilla, having decided on the guilty, has already snapped up: the same type of information war stories that are being thrown on the air without being supported by at least some evidence base - and after that they want to conduct a pragmatic dialogue with the same Iran. ..