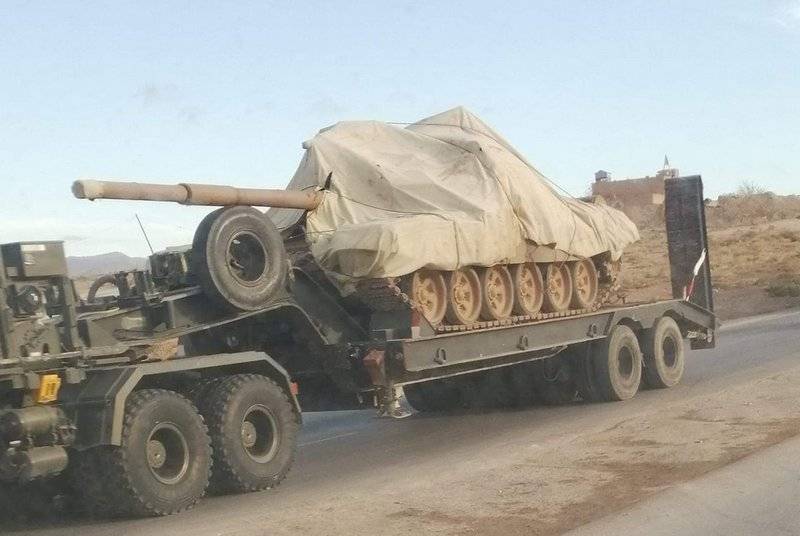 Algerian Ministry of Defense receives another batch of Russian
tanks
T-90CA. The transportation of armored vehicles on freight trailers was removed by eyewitnesses and posted on Algerian network resources.
Reportedly, Russian tanks arrived in the Algerian port of Oran by sea from the Russian port of Ust-Luga on the Baltic Sea. The arrival date of the vessel is not called, the transportation was noticed on January 8, 2020. Also unknown is the number of tanks in the delivered batch.
As the bmpd blog suggests, most likely the T-90CA tanks were delivered to Algeria under a new contract, the conclusion of which was reported, but the information was not posted in open sources. Previous deliveries of Russian tanks under contracts of 2006, 2011 and 2014 were safely completed.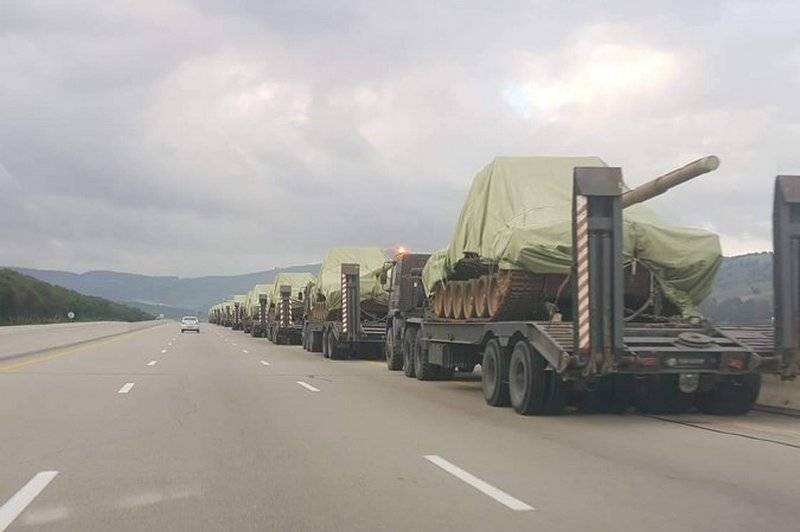 In total, today the armed forces of Algeria have in their arsenal 508 Russian T-90CA tanks manufactured by UVZ. Algeria is second only to India in the number of Russian tanks.
The T-90CA tank for Algeria is a modernized version of the 90 T-1999C tank designed for India. During the modernization, an air conditioning and cooling system for night vision devices was installed on it, as well as an improved laser radiation detection system. Tests of the tank took place in Algeria in 2005, after which the first contract for the supply of the T-2006CA to Algeria was signed in 90. Since 2016, Algerian T-90CA has been equipped with a Shtora-1 optical-electronic suppression system.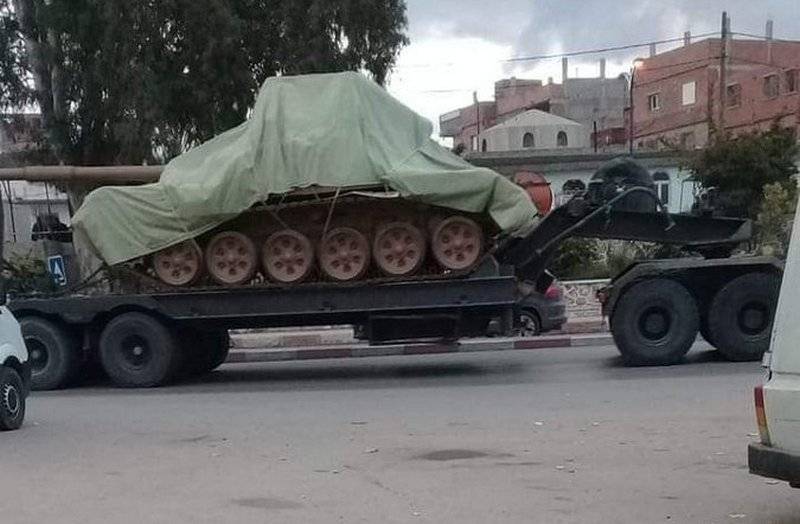 It should be noted that in addition to the T-90CA, Algeria is armed with T-72M1 tanks modernized with the help of Russia. The new version received a closed anti-aircraft machine gun mount and the Sosna-U sight.
In 2017, a contract was announced to supply BMPT-72 tank support vehicles to Algeria. Algerian "Terminators" on the chassis to the maximum extent unified with the T-90CA tank. Their main task is to accompany and ensure the protection of the T-90CA tanks of armored divisions.