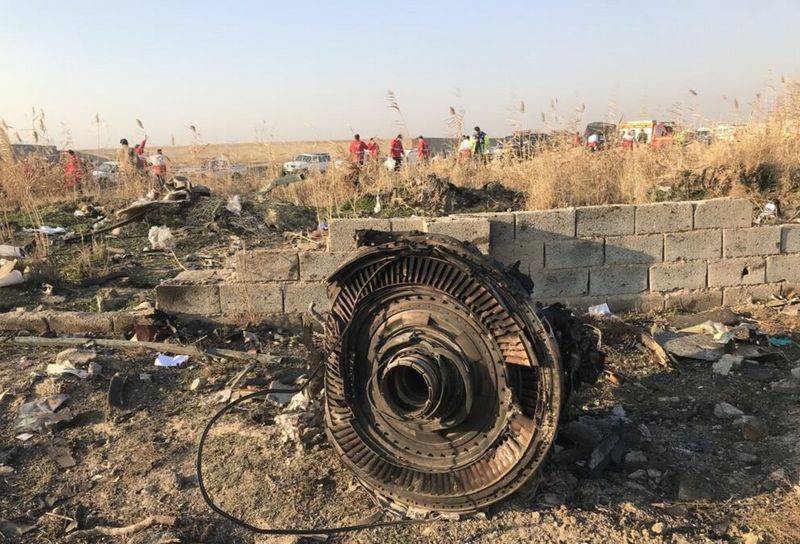 Despite the statements of experts that a possible cause of the crash of the Ukrainian airliner on January 8 near Tehran is a technical malfunction, the Western media are beginning to spin up the version about the plane's defeat by an anti-aircraft missile. At the same time, the number of missiles has already increased to two.
So the American CNN channel claims that the cause of the crash of the Ukrainian passenger plane was hit by not one, but two missiles at once. As stated on the channel with reference to informed employees of the US administration, American intelligence allegedly came to this conclusion.
According to the information gathered by her (intelligence), the Ukrainian passenger plane, as a potential target, mistakenly captured the Iranian radar, and soon after that the airliner crashed. At the same time, the United States proceeds from the fact that the Iranians allegedly shot down the plane by mistake.
CNN notes that US intelligence did not immediately make a statement about the received data on missiles, as "I wanted to check the information first." It is reported that the liner was shot down by two Russian-made SA-15 missiles (Tor-M1 air defense systems).
Another American TV channel ABC News, referring to an unnamed senior American representative, claims that the US intelligence satellite, allegedly before the crash of the Ukrainian liner, recorded a thermal trail of two Iranian missiles that were fired in the direction of the plane.
Earlier, the Prime Minister of Canada Justin Trudeau, the head of the British government, Boris Johnson, announced the version with the defeat of the liner by an anti-aircraft missile. In the National Security and Defense Council of Ukraine, this version is a priority and almost the only one.
President of Ukraine Vladimir Zelensky said that the version about a missile entering a Ukrainian Boeing in Iran is not excluded. However, he noted, these assumptions are not currently confirmed.
On January 8, the Ukrainian Boeing 737 airliner crashed in Tehran, with 176 people on board, 9 of them crew members (citizens of Ukraine). All flying on board Tehran-Kiev died.