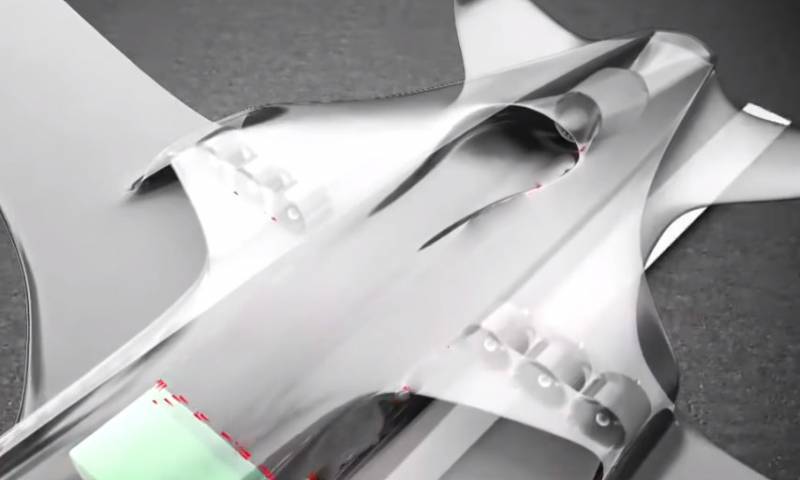 American inventors continue to experiment with new models of ultra-modern aircraft. One of these models recently introduced the US Air Force Research Laboratory.
To begin with, on January 6, 2020, the SciTech Forum and Exhibition of the American Institute of Aeronautics and Cosmonautics opened in Orlando, Florida. It presented a model of an experimental airliner, which the inventors call a conceptual vehicle with distributed movement.
Gas turbine design
The new design was appreciated by representatives of the US Air Force Command. They argue that the model could become the prototype of a new cargo aircraft with the possibility of short take-off. In addition, the ability to save fuel through gas turbines that produce energy for electric fans is of the utmost importance, according to the military.
Introduced by the Air Force Research Laboratory, the hybrid model is very similar to the design developed by Empirical Systems Aerospace, Inc. or ESAero. This company was founded in 2003 and for almost 20 years has been promoting aircraft concepts that use gas turbines mounted along the outer wing to power electric generators.
The basic concept of the new airliner, developed by ESAero, allows you to increase fuel efficiency, as well as reduce environmental pollution. Since 2016, the company has been developing an all-electric project for the X-57A Maxwell, which essentially repeats the design of the Tecnam P2006T.
The X-57A includes six small fans on each wing, two large electrically driven screws, one on each wing. Engineers believe that smaller fans will be able to provide sufficient lift during take-off, but will be turned off during flight, and only two large propellers will provide forward thrust.
How useful is the new concept of a hybrid aircraft to American aviation
The US Air Force Command is convinced that a new cargo aircraft with a longer flight range and high fuel economy will be a wonderful solution to improve the efficiency of air operations. First of all, it will reduce the cost of air transportation over long distances, which is especially important in the context of the US military conducting military operations around the world.
In addition, reducing the noise level will reduce the vulnerability of the new transport aircraft for enemy air defense, which also seems to be a very significant achievement for the US military.
The new design will be optimal for those areas in which there is no access to developed aerodrome infrastructure with good conditions for take-off and landing of aircraft. For example, we can talk about zones of warfare or remote areas with difficult geographical and climatic conditions.
We add that the modernization of the Air Force is currently considered by the US leadership as one of the highest priorities of the national arms policy, since it is the Air Force, together with the Naval forces, that provide the American state with the opportunity to act at very distant distances from its borders.