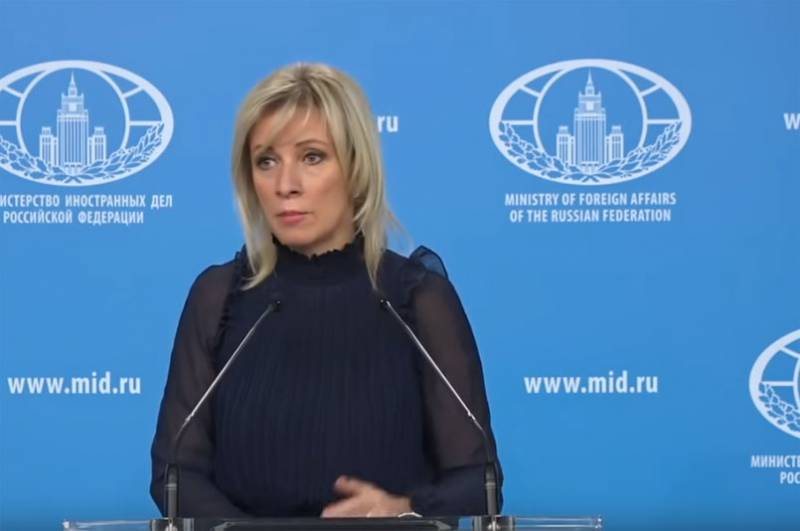 In Poland, they did not leave without reaction the note of the official representative of the Russian Foreign Ministry, Maria Zakharova, on Facebook. On her page on the social network, Maria Zakharova noted that the current Polish Sejm acts in fact in the same way as the Inquisition once acted. The official representative of the Russian Foreign Ministry gave such an interpretation in relation to the decision of Polish parliamentarians on
historical
memory.
Note by Maria Zakharova:
"The Sejm of the Republic of Poland condemns the provocative and false statements of representatives of the highest authorities of the Russian Federation, who are trying to hold Poland responsible for starting the Second World War," the resolution says. "The greatness of a nation and relations between countries cannot be built on lies and falsifications of history," "The document says." It seems that, as during the Inquisition, science was declared heresy by the Polish Sejm, and the proponents of historical facts were accused of witchcraft. This is how ideology conquers the truth.
Maria Zakharova sums up:
But the truth is recorded by the Nuremberg Tribunal. If the Polish Sejm doubts its decisions, it is necessary to state this. This approach has its own qualifications - a review of WWII results.
In a major Polish publication, "Rzeczpospolita", material was published that presented the statement of Maria Zakharova. The author recalled that the Polish Sejm "forcedly" reacted with its resolution to the statements of Vladimir Putin and other representatives of the Russian authorities regarding the participation of the Polish army in 1938 in the division of Czechoslovakia and the promises of the Polish ambassador to erect a monument to Hitler in Warsaw for the possible implementation of the idea of ​​expelling Jews from Europe to Africa.
One of the readers of the Polish publication writes that if there is a "great Russia" or a "great Union", then this "will in any case be a threat to Poland."
As you can see, in Poland they continue to apply the historical context only as it is beneficial to Poland itself: if someone tries to raise the issue of historical justice, then this is called a "threat to Poland." At the same time, the Polish authorities themselves are constantly referring to history, declaring that Poland "was a victim of World War II." The fact that Poland acted as aggressor and occupier in 1938 in Warsaw is not only not recognized, but it is also forbidden to recall those events at the legislative level.