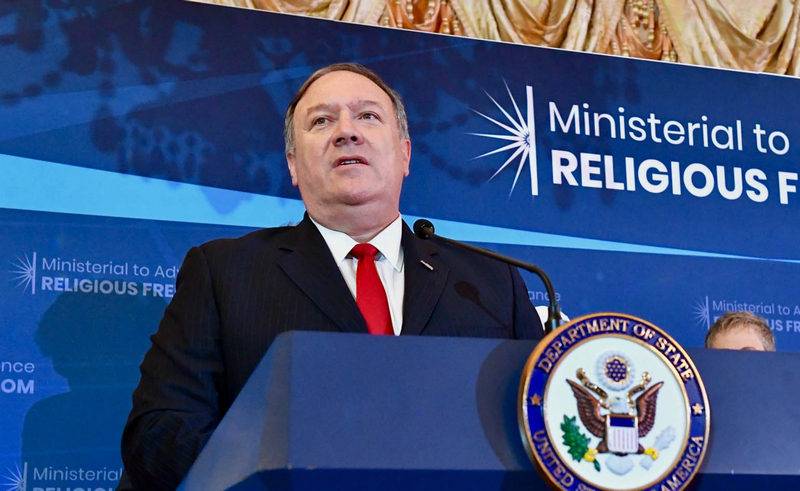 The American intelligence services did not have any specific information about where and when the Iranian general Qassem Suleimani was allegedly preparing attacks against the United States. About this in an interview with Fox News, admitted US Secretary of State Mike Pompeo.
There is no doubt that there was a series of impending attacks planned by Kassem Suleimani. We do not know exactly when and do not know exactly where. But it was real
- he said.
According to the head of the US State Department, the murdered Suleymani planned a series of attacks on the United States and "thought about bloodshed," but Washington does not know when he was going to implement this plan.
We made the right decision. The President (Donald Trump) answered correctly
- added Pompeo.
Earlier, on January 3, immediately after the assassination of Suleimani, Pompeo claimed that the removal of the Iranian general "saved the lives of hundreds of Americans."
Recall that the commander of the Al-Quds special forces of the Islamic Revolutionary Guards Corps, General Kassem Suleimani and the deputy head of the Iraqi Shiite militia, Abu Mahdi al-Muhandis, died on the night of January 3 during an air strike near Baghdad airport. US President Donald Trump, who ordered the liquidation of the general, said earlier that the strike was "for peace." He also accused Suleimani of involvement in organizing an attack on the diplomatic mission in Baghdad on December 31.