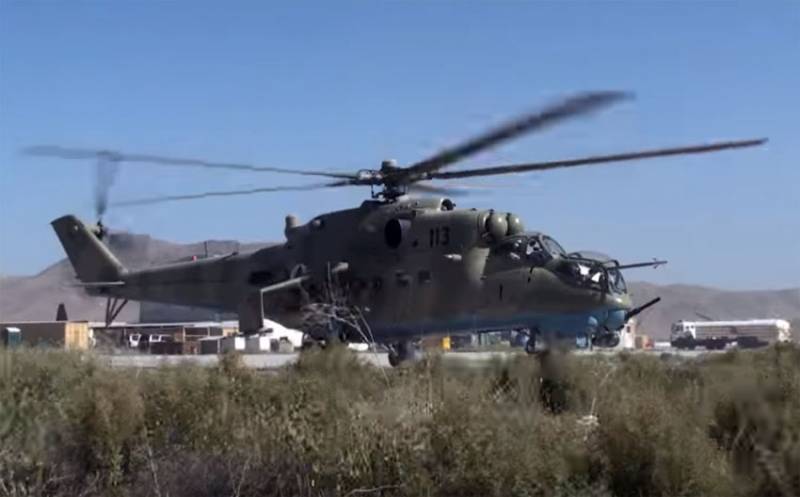 The American media report that a Mi-35 helicopter crashed in Afghanistan today. We are talking about a transport-attack helicopter, which was previously delivered, among others, for the Afghan Air Force.
According to some reports, the helicopter crashed in the province of Farah the day before. It is known that the Mi-35 helicopter took off from the administrative center of the specified province in the Parchaman area.
According to American media reports, both pilots died.
At the moment, there is no data on for what specific reason the Mi-35 of the Afghan Air Force crashed. But the priority version is called "technical malfunction." For some reason, the piloting error and a possible hit from the ground are out of the question.
Information about the helicopter crash is confirmed by Afghan sources.
According to the press service of the governor of the province, Mohammad Sabet, the helicopter transported ammunition for the needs of the Afghan army. It is reported, in particular, about mortars, grenades, as well as cartridges for small arms
arms
. There is no data on the detonation of ammunition as a result of a fall in the airborne.