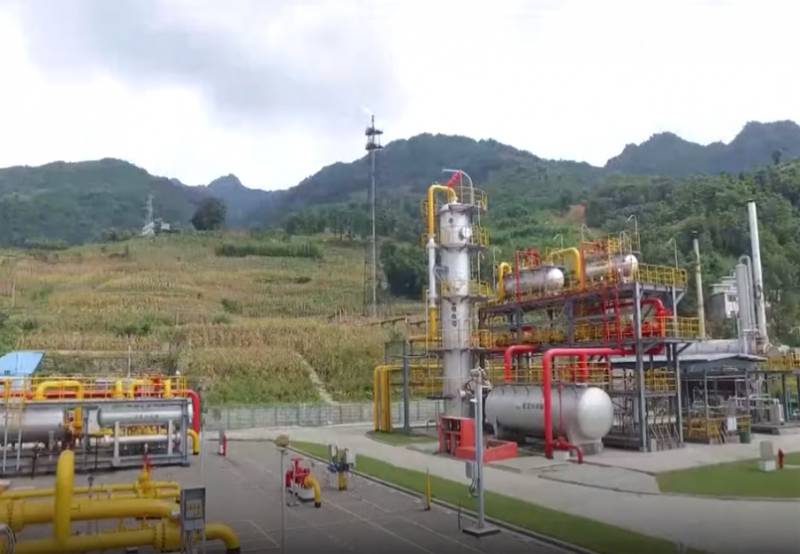 One of the countries where frankly breathed a sigh of relief after yesterday's speech by US President Donald Trump was China. Recall that Trump in the course of his speech declared in fact about his unwillingness to aggravate the conflict and about the refusal of a new use of force against Iran. According to Trump, Washington will focus on sanctions that will be "as severe as possible."
But why exactly in China did they accept Trump's statement with great enthusiasm?
The fact is that China was and continues to be among the countries that ignore the US sanctions regime against Iran. Beijing continues to import significant amounts of Iranian oil, ignoring US efforts to block such traffic. A significant part of the oil produced in Iran is bought by China (China is the first importer). Prior to the next imposition of sanctions by the Americans, the volume of supplies of "black gold" by sea from Iranian ports to the PRC amounted to about 630 thousand barrels per day (out of 1,7 million barrels of oil exported by Iran).
Against the backdrop of the US-Iranian exacerbation, oil prices soared for the first time in several months above $ 70 per barrel. If Trump had not made his "pacifying" speech, then, experts suggest, a barrel by the end of this week could have reached $ 80. Not only that, if the United States decided to strike at the very 52 Iranian facilities that Trump spoke about, the world oil market would have come to a state of complete shock. This would mean a virtual cessation of Iranian exports, including exports to China. The Chinese economy would have to look for alternative sources of "black gold", but against the backdrop of rising prices and military-political escalation in the Middle East, this would be problematic.
In China itself, experts suggested that an American strike on Iran could ultimately cost the PRC 1,5-2% of GDP (taking into account the decline in the competitiveness of Chinese products), and in the short term. For a longer perspective, they did not dare to give forecasts.
Today, there are reports on Chinese TV that express satisfaction with Trump's decision. By this, China makes it clear that Beijing has long been accustomed to American sanctions against the same Iran, having managed to adapt, but the military conflict between Washington and Tehran could have dealt a powerful blow to the Chinese economy.
In China, it is noted that there will be no "hot" war between the United States and Iran, but a cold war can manifest itself. But China, experts say, is ready for it.