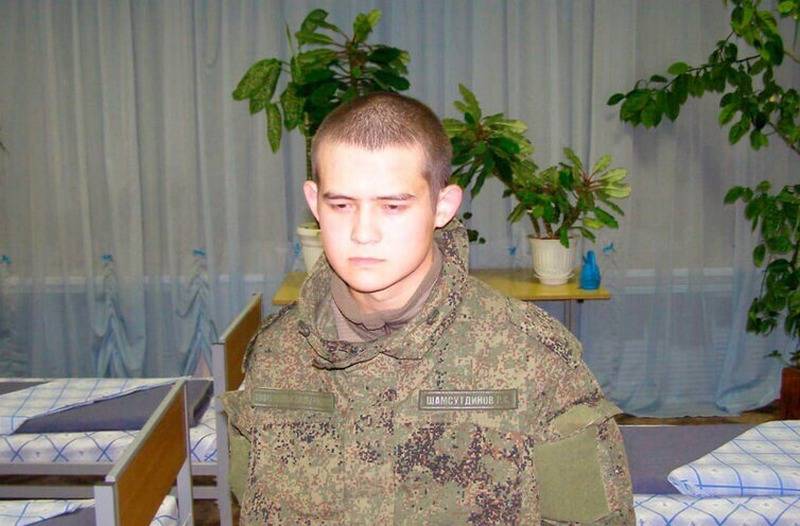 The conscript soldier Ramil Shamsutdinov, who shot his colleagues and commanders in October 2019, publicly apologized to their relatives by posting his message on the VKontakte social network on the support group's page.
In his letter, he talked about the reasons for what happened and publicly asked for forgiveness (the author's spelling and punctuation are preserved - approx. VO):
I thank those who supported me and especially my father in this difficult situation. I regret that I could not restrain myself and took an extreme step, but I had no other choice but to endure further abuse of myself. I sincerely condolences to the families of the victims and please forgive me if you can
According to Shamsutdinov, he prepared himself for the army, did not intend to evade service, and later planned to connect his life with the Armed Forces. However, he writes, "did not expect to go to such hell."
Only now I am beginning to realize how much grief brought people, and broke my life
- wrote Shamsutdinov, adding that he does not understand at what point he broke.
Recall that on October 25 last year, ordinary soldier Ramil Shamsutdinov, while on guard, shot ten colleagues in a military unit near Chita. Eight servicemen, including officers, were killed on the spot, two more were seriously injured. Immediately after the arrest, he stated that he did not regret what he had done.
Currently, the criminal case against Shamsutdinov is in court, the defense insists that the crime was committed due to hazing. The Department of Defense previously stated that a nervous breakdown unrelated to the service could lead to the crime.