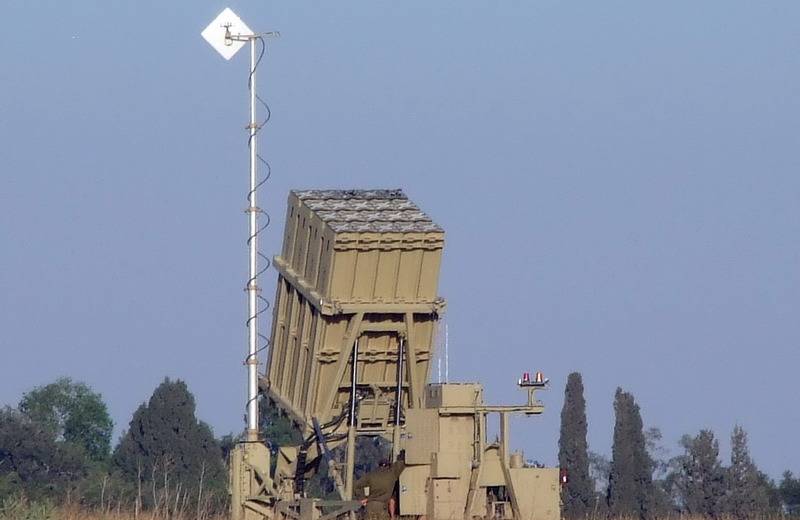 The Israeli Ministry of Defense has announced the introduction of a new laser air defense system. The achievement of a "technological breakthrough" in the development of this system is mentioned in a press release distributed by the Israeli defense department.
The Department of Defense Research and Development under the Ministry of Defense reports that a technological breakthrough has been made in the development of interception lasers (missiles)
- lead
news
agency post.
According to Israeli media, the latest laser system will complement the already existing Iron Dome missile defense, shooting down guided missiles and drones. Tests are scheduled for 2021.
According to Brigadier General Yaniv Rotem, head of the Department of Arms and Technological Infrastructure Development Department of the Ministry of Defense (MAFAT), each laser shot will cost about one dollar, not counting the cost of the system, compared to the tens of thousands of dollars that each system interceptor missile costs " The Iron Dome. "
According to Haaretz, each Iron Dome rocket costs about 49 thousand dollars, while, according to the publication, the interception using a laser system will cost about $ 3,5. The only drawback of the new laser system is that it does not function well in conditions of poor visibility.
According to reports, three versions of the new system will be created: static ground, mobile ground and mobile air, which will be placed on airplanes.