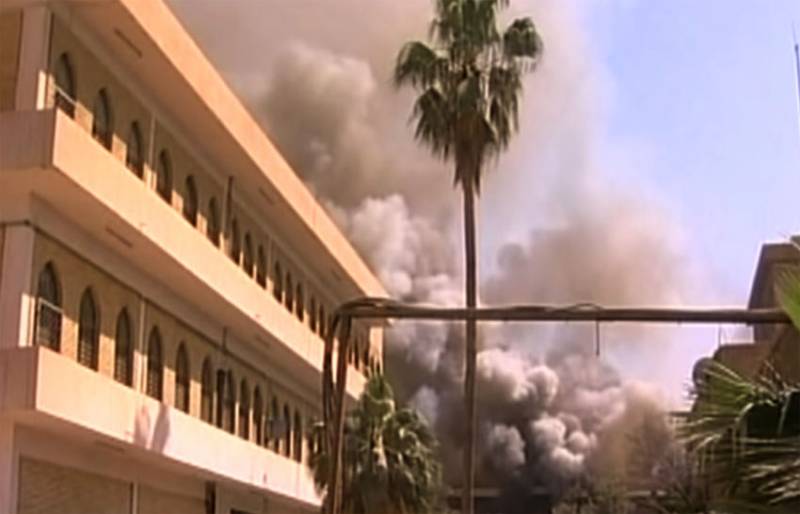 At the moment, attempts continue to be made to find out who was involved in the rocket attack on the most protected territory of the Iraqi capital. We are talking about the so-called "green zone" of Baghdad, where at least two rockets exploded that night. In the "green zone" are located foreign diplomatic missions, including the US Embassy.
Attention is drawn to the fact that a missile attack on Baghdad was carried out several hours after the US president actually declared his unwillingness to start a war against Iran.
According to recent reports, the bombings in Baghdad did not lead to casualties. There are some damage to buildings.
Iran has already been blamed for shelling the "green zone". It is stated that the shelling was carried out by "pro-Iranian militants" using "Iranian" Katyushas. Such statements began to appear in the blogosphere, which is related to the pro-American segment of the network. It is not reported where exactly these "Iranian" Katyusha rocket launchers fired from exactly.
This missile attack, by and large, resembles a provocation, the purpose of which is a new round of destabilization. In particular, the purpose of such a provocation may be an attempt to kind of pressure on the US president, who refused to respond to Iranian attacks on US military bases after the removal of General Suleymani by Washington. Recall that trump was supported by Senator Lindsey Graham, saying that he did not share the idea of ​​"revenge for revenge" and proposed focusing on anti-Iranian sanctions with "maximum pressure".