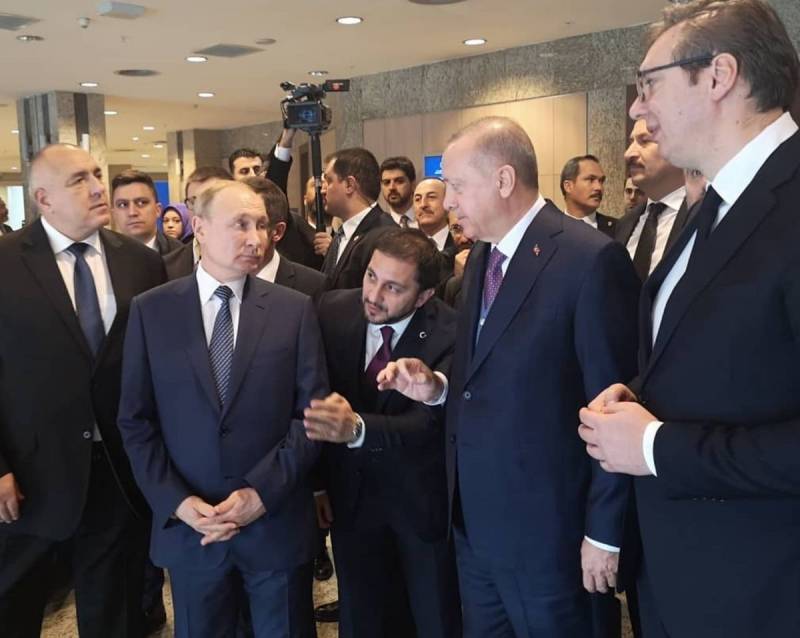 Today, Vladimir Putin and Recep Erdogan officially launched the Turkish Stream gas pipeline. This event took place in Turkey, where the Russian president arrived on a working visit after visiting Syria.
The length of the gas pipeline, which is laid along the bottom of the Black Sea, is about 930 km. According to the presidents, this gas transportation project makes trade and economic ties between Turkey and Russia more solid.
The opening ceremony of the gas pipeline was attended by the political leaders of Bulgaria and Serbia. Gas will be delivered to these countries through the Turkish Stream.
Vladimir Putin:
This gas pipeline is becoming a symbol of interaction, cooperation for the benefit of our peoples, the peoples of Europe and the whole world.
In fact, gas supplies through the new gas pipeline began earlier. Today's ceremony is more a formality, but at the same time, its importance cannot be overestimated from both the economic and political points of view.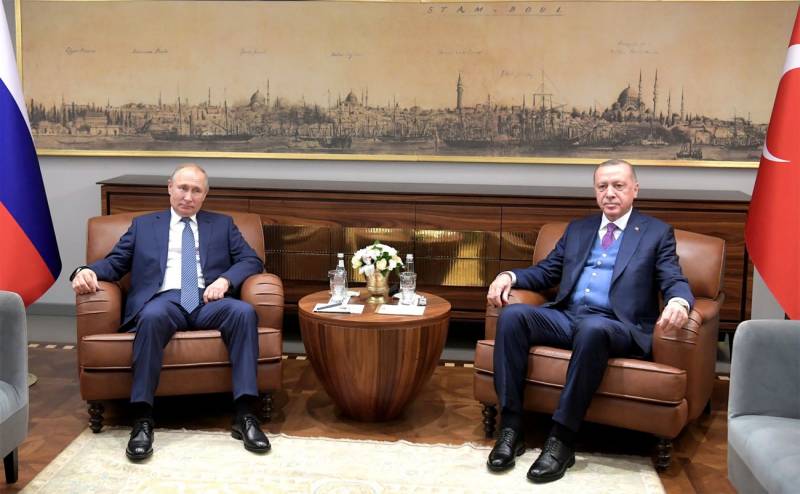 According to Erdogan, the import of Russian gas to Turkey is constantly growing.
Turkish President:
For 33 years, we have imported 400 billion cubic meters of gas from Russia.
Erdogan commented on the events in Iraq and Iran. According to the Turkish leader, Ankara does not want the region to turn into a territory of endless mediated wars and armed conflicts. Erdogan noted that all these wars do not benefit regional development.