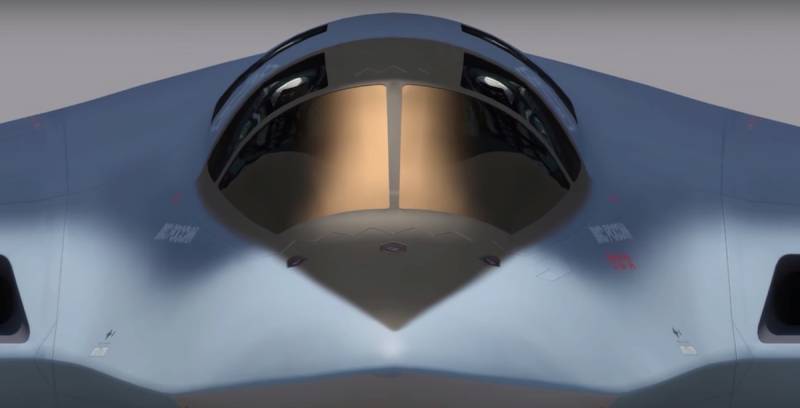 New engine for a promising long-range aviation complex
aviation
(PAK YES) will be tested on a Il-76 heavy military transport aircraft, tests will begin at the end of 2020. It is reported by Interfax with reference to an informed source.
According to the source, a contract has now been concluded to finalize the Il-76 military transport, develop design documentation and conduct ground tests of the new engine as part of the flight laboratory. Ground tests will begin at the end of 2020 and should be completed by the end of 2021, after which flight tests are scheduled.
A flying laboratory based on the IL-76 will be finalized for flight tests of the engine of a promising long-range aviation complex (PAK DA)
- leads "Interfax" source words.
The start of the development of an engine for PAK DA in the United Engine Corporation (UEC, part of Rostec) was announced on October 1, 2018. The contract for the creation of an engine for a promising bomber was concluded between the UEC and the Tupolev company in June 2018.
According to reports, the new engine should provide a flight duration of 30 hours, operate stably at air temperatures from minus 60 to plus 50 ° C and be resistant to the effects of the damaging factors of a nuclear explosion. The service life of the PAK DA engine is determined to be 12 years (subsequently it can be increased to 21 years). Engine thrust is expected to be 23 tf.
Earlier it was reported that the promising long-range aviation complex (PAK DA), created by the Tupolev design bureau, will replace the long-range and strategic bombers and missile carriers Tu-160, Tu-95MS and Tu-22M3 in service with the airborne forces. Admission to service is expected until 2027.
According to official data, the new aircraft is made according to the flying wing aerodynamic scheme, using technologies that reduce the EPR of the aircraft in the design.
It is assumed that the PAK DA will be subsonic. In addition, based on the voiced data, the new aircraft will be able to carry more weapons than the Tu-160. The nomenclature of armaments should include as hypersonic
weapon
, and air-to-air missiles - this solution should allow the aircraft to fly unaccompanied.
The rollout of the first prototype of the aircraft is scheduled for 2021-2022. In January last year, the design bureau completed the transfer of the documentation necessary for the start of production to the Kazan Aircraft Plant.