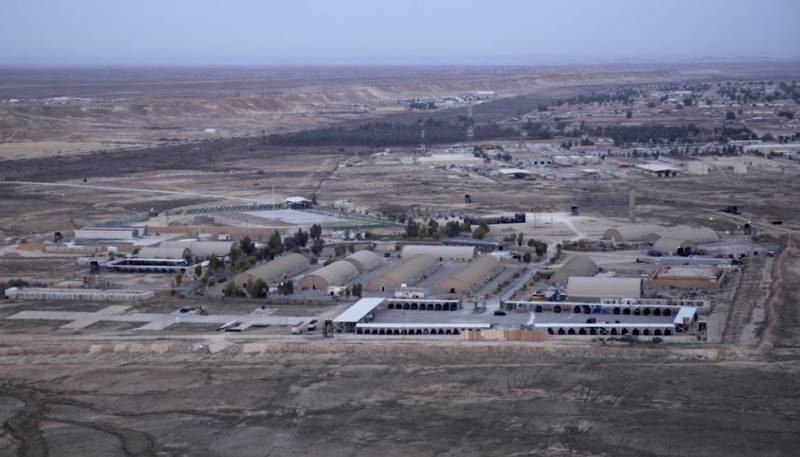 According to Pentagon officials, Iran fired more than a dozen rockets at two bases in Iraq, where US troops are located. The Pentagon believes that the strike by Iranian forces is likely a retaliatory strike against an American air strike, the purpose of which was a senior Iranian general.
Iran's attacks were "the biggest test for President Donald Trump" for his entire presidency, CNN said.
The Trump administration tried to prevent Iran's strike and tried to defuse tensions with Iran, the channel said. However, Tehran vowed to avenge the murder, which, according to Iranian representatives, was an "act of war" and "state terrorism." In a special statement, the Islamic Revolutionary Guards Corps (IRGC) indicated that these attacks were "revenge" for the death of Suleimani.
The IRGC also said that any country in which US troops are deployed could be the target of hostile and aggressive actions. Therefore, American citizens must demand from the government the withdrawal of American troops from the region.
The United States was called the "Great Satan." If the "great Satan" repeats "his evil", for example, carries out any additional acts of aggression, then the IRGC will respond "in an even more painful and crushing way."
According to Iranian Foreign Minister Mohammad Javad Zarif, published on Twitter, Tehran's response should be proportionate to the US attack, which killed General Suleymani. "Iran has taken proportional measures for self-defense in accordance with Article 51 of the UN Charter," Zarif said, referring to the "cowardly" American attack. "We do not seek escalation or war, but we will defend ourselves against any aggression," he added.
Retaliatory strikes and their similar characteristics were largely unexpected for the White House. The western segments of the Internet are full of comments on this topic, as well as on the Iranian response.
Under the Fox News Youtube video, you can find the following reviews.
Opeoluwa Awoniyi:
"One thing is certain: World War III will launch the media."
Anthony Richmond:
"If you cannot make them see the light, make them feel warm" (Ronald Reagan).
Lord Raptor:
"Iran threatens America? I'm going to bed".
It was an accident:
"I think it's much more frightening that I haven't seen Trump tweets for hours.
Marshall Mason:
"Iran can wait, our home is a much more dangerous enemy."
Hillbilly Mtman:
"There is no need to invade their country, we have submarines, aircraft carriers and drones, so let's give them this !!!!"
marpsr:
"Hit them, Mr. President!"