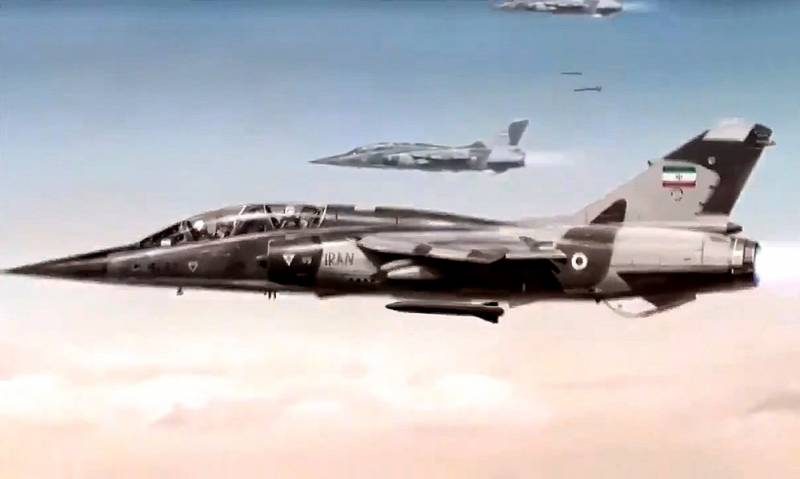 Turkish observer Musa Kesler, in a Hurriyet publication, writes that the Iranian Islamic Revolutionary Guards Corps (IRGC), in fact, several hours before the rocket fire on American military bases in Iraq, actually warned of the imminent start of the operation.
This is a video that was published by the IRGC. The video shows how Iranian missiles fly and how Iranian combat aircraft inflict air strikes.
According to Musa Kesler, this video could well be regarded as an announcement of the attack that the IRGC is going to carry out. However, no one outside of Iran paid special attention to the video material presented by the IRGC. The Turkish expert believes that if the video were taken seriously, then perhaps a missile attack would have been repelled.
Now an important fact has surfaced: American military bases in the Middle East remain virtually unprotected. With missile strikes, the US adversary (in this case, Iran) is capable of causing damage, including damage in manpower and military equipment. In the USA itself, as noted by "VO"
in one of today's news
are wondering, where were the American air defense systems at the time of the Iranian missile attack? And were they at all?
Musa Kesler perplexedly describes Trump's tweet, in which he wrote, "After all, Iran's attacks on US military bases:" Everything is fine.
In Iran, meanwhile, they said that the strike was a response to the assassination of General Suleymani and if the US does not conduct a new attack, Iran will not take any other force-based measures against American targets.