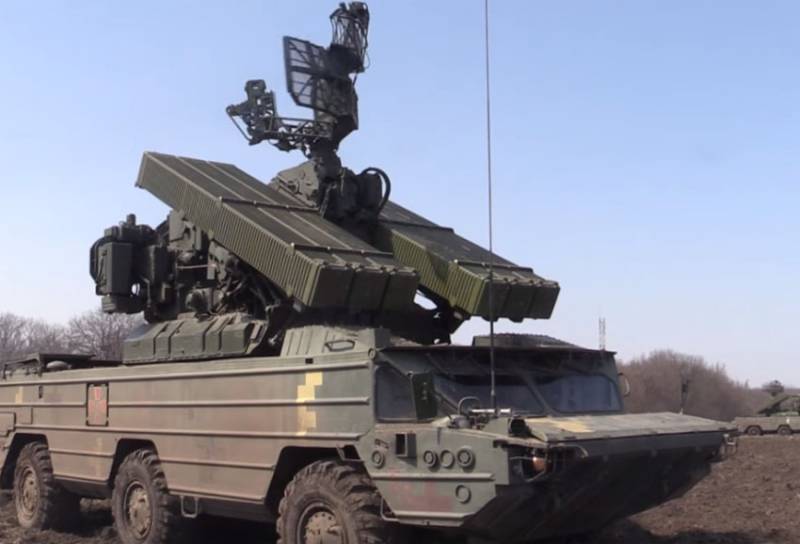 The OSCE special monitoring mission reported that it recorded a violation by the Ukrainian military of a regime for withdrawing arms from the contact line. Representatives of the OSCE SMM noted that the Armed Forces of Ukraine (AFU) did not withdraw from the indicated line of the Osa air defense system. It is reported that these complexes are in close proximity to the demarcation line.
Corresponding reports were submitted by the OSCE SMM from January 4 to 6 of the coming year. The complex was discovered outside a special territory intended for the removal of weapons and military equipment.
Ukrainian officers at the joint ceasefire monitoring and coordination center (JCC) initially did not confirm the OSCE SMM information, stating that it was not true. However, at the moment when the OSCE monitoring mission presented all the data on weapons that were not withdrawn from the contact line, the SCCC of Ukraine decided to go the other way.
On the official page of the CCCC of Ukraine on Facebook it is stated that they do not understand the claims from the OSCE SMM, since the Osa air defense system "does not fall under the prohibited weapons."
From a Facebook post:
The OSCE SMM team continues to provide inaccurate information about violations by the Ukrainian side of the Minsk agreements on the withdrawal of weapons, namely, the 9K33 Osa anti-aircraft missile systems. The Ukrainian side of the joint center for monitoring and coordinating ceasefire and stabilizing the demarcation line of the parties informs that the deployment of the specified military equipment does not fall within the scope of the Minsk agreements on the withdrawal of weapons.
The very fact that military equipment is outside the protocol zone once again shows that official Kiev is ready to continue attempts to evade the implementation of the agreements reached.