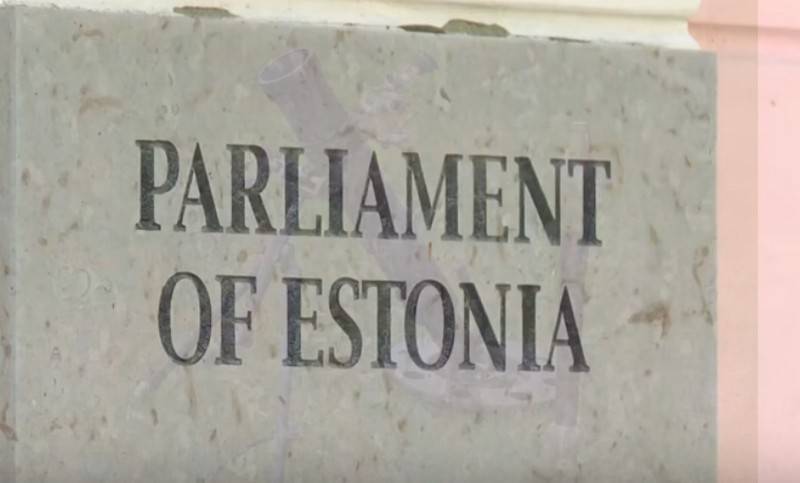 Once again, Estonia refuses to ratify the state border treaty with Russia. The governing coalition in Estonia has agreed that it will not do this, said Speaker of the Riigikogu (Estonian Parliament) Henn Põlluaas.
Estonia refuses to ratify the border treaty with Russia, even if the Russian side does so. The ruling coalition in the Estonian parliament will not sign an agreement already ratified by the Russian State Duma.
Surely we should not ratify it. If we conclude a new border treaty and abandon those territories, this will have enormous legal consequences. First, we will annul the Tartu Peace Treaty. In this regard, our succession is also canceled, which means an automatic change in the composition of our citizens, etc. This is an extremely dangerous path.
said Henn Pyllois.
Back in March 2019, nationalists from the Conservative People's Party of Estonia (EKRE), having improved their positions in the Estonian parliament, said they would withdraw Estonia's signature on a border treaty with Russia. They also announced their intention to raise the issue of the territorial affiliation of the Russian Ivangorod: the territory beyond the Narva River, including Ivangorod, and parts of the present Pskov Region, or to demand monetary compensation for these lands that belonged to them from 1920 to 1940 according to the Tartu Treaty of 1920.
The Estonian-Russian state border line was agreed on in 2005, after almost 11 years of negotiations, and the border treaty between Russia and Estonia was ratified in 2014.