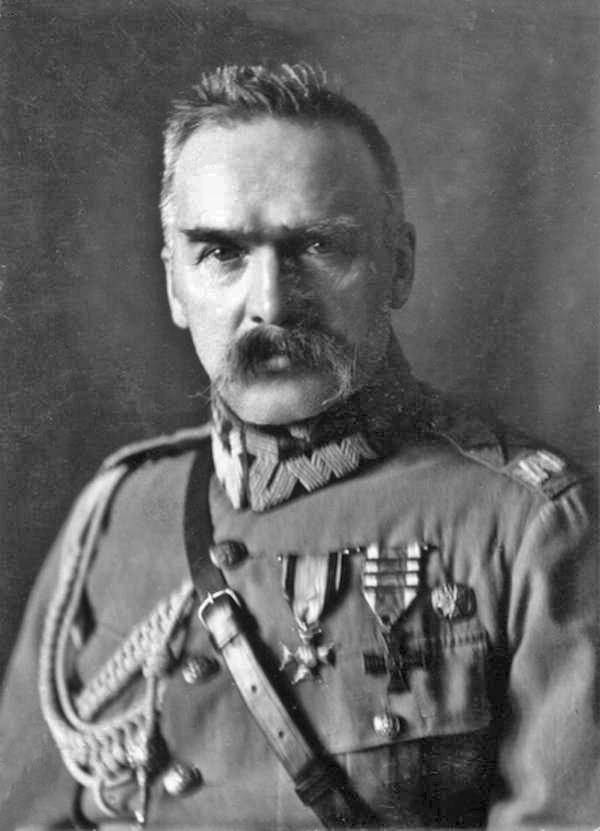 Amazing things happen around the Molotov-Ribbentrop Pact. Western researchers finally realized that all European colonial-democratic powers had similar pacts with Hitler, that it was a Soviet-German non-aggression treaty, and not a military alliance to attack Poland, as it was portrayed by various kinds of "national institutions of memory" that is, official falsifiers
stories
performing a political order. Now they cling to his "secret protocols" on the "partition of Poland."
Common European practice
In the context of that pre-war time, secret protocols with Hitler, written and unwritten (oral), which the Western press defiantly hinted at at that time, had all the parties to the 1938 Munich Peace Treaty of Western Colonial Democracies with Hitler, which provided for the partition of Czechoslovakia. The partition and occupation of Czechoslovakia by Hitler and Poland can be considered the beginning of World War II in Europe.
The reason for this was the Hitler-Pilsudski Pact, Poland became the first country to sign a "pact" with Hitler in January 1934, and it had its own "secret protocols", says a number of historians who contained a plan for a joint "campaign to the East."
These Polish "secret protocols" still cannot be found, Warsaw denies their existence, but documents have been found in the archives of the Polish General Staff that testify to German-Polish plans for a war with the USSR during the time of Marshal Pilsudski. The fact of a great personal friendship between Hitler and Pilsudski is well known, Adolf was very grieved over the death of his Polish friend in 1935, and this friendship of dictators requires understanding in the context of the missing Polish-German "secret protocols".
In general, secret protocols were common practice of that pre-war era. The Anglo-Polish military treaty, signed on August 25, 1939, had its secret protocols in which Germany was determined to be the military adversary of this alliance. If we equate the protocols with the treaties themselves, then England was involved in Hitler's attack on Poland on September 1, 1939, as she declared Germany her adversary in a military treaty with Poland, and Hitler and the General Staff were aware of this ...
After the Polish military disaster in September 1939, England did not fulfill its contractual obligations, leaving Warsaw to its mercy. Neither England nor France had any claims to the USSR, but agreed to its right to strengthen its borders with Germany. Winston Churchill bluntly said that the USSR made the only right decision, pushing its borders west in 1939. Therefore, historically, the question of "the union of Hitler and Stalin" in 1939 was closed in the same year. But the Polish Institute of Remembrance, and then the Prime Minister of Poland, today announce to us the Polish version of the outbreak of war, they speak of a "union of Hitler and Stalin." What is this talking about?
Novopilsudskaya Poland
Today we are dealing with "Novopilsudskaya" Poland, which has returned to the legacy and testaments of its Marshal Pilsudski, who was famous for his great hostility to the USSR-Russia. Any improvement in relations between European capitals and Moscow causes Russophobia attacks in Warsaw. Should German Chancellor Merkel only talk about the need to establish good relations with Russia, Warsaw immediately shouts that this is a new Molotov-Ribbentrop pact, which supposedly led to the partition of Poland. And it doesn't occur to anyone there how they insult modern Germany and Russia.
This position of Warsaw simply compels Russia to remind Warsaw of the friendship between Pan Pilsudski and Hitler, Poland and Germany, right up to a joint partition with Czechoslovakia of Germany. For this, Churchill called then Poland "hyena of Europe".
In early 1939, Warsaw made a sharp turn towards a military alliance with England, and not with the USSR. Therefore, the USSR was not obliged to defend the "Pilsudan" Poland hostile to it in the face of Germany. After the war, Stalin proved himself simply a humanist in comparison with Pilsudsky, who planned the destruction of the USSR along with Hitler. Stalin returned to Poland statehood, socialist, of course, but he had no other. It did not occur to Stalin to give Poland as a bridgehead to the United States, as he is accused of by today's "memory institutions."
Interestingly, today's turn of Poland towards America to the peak of Germany and France repeats the turn of Poland in 1939 towards England. Having raised the Pilsudski legacy on the shield, Warsaw has now set her sights on Galicia, which under Pilsudski was a Polish province, and is thinking of leaning on this in the USA. And he is trying to push Germany around, setting up new bills for damage in the Second World War. If things go on like this, then, using the Polish political science apparatus, Poland will come to its next section.
In such a situation, Russia does not need to do anything, it simply will not prevent Germany from restoring the historical justice that suffered from Stalin. There is no continuity of Poland with its socialist period - there are no obligations of Russia to preserve the territorial integrity of Poland.
Casus Lipsky
A recent definition by Vladimir Putin of the Polish ambassador Lipsky to Germany from the time of Pilsudski as an "anti-Semitic pig" suggests that Moscow will no longer tolerate Polish insults about the Molotov-Ribbentrop Pact and Poland's official position: "The USSR attacked Poland in 1939, just like Germany ". Polish observers correctly noted that Russia will now accuse Poland of involvement in the outbreak of World War II. And not only Poland, perhaps.
Historical issues are always politics, and Putin's quotation of the Polish ambassador Lipsky about the "magnificent monument to Hitler in Warsaw" is politics. Moscow will no longer let Warsaw and other "partners" down their anti-Russian historical statements, equating Hitler with Stalin and Nazi Germany with the USSR. Until now, Moscow had hoped that at least common sense would prevail and limited itself only to a general condemnation of Western "historians." Now Moscow is preparing to give its assessments to Western figures and actions, without hesitation. They are not shy ...
To do this is quite simple: we must give the context of those historical events that our "partners" throw out, as in the case of Ambassador Lipsky. They say who owns history, owns today. This is our present day that we are upholding, citing facts from Lipsky as opposed to the works of institutions of national memory. There are many similar facts in our archives.