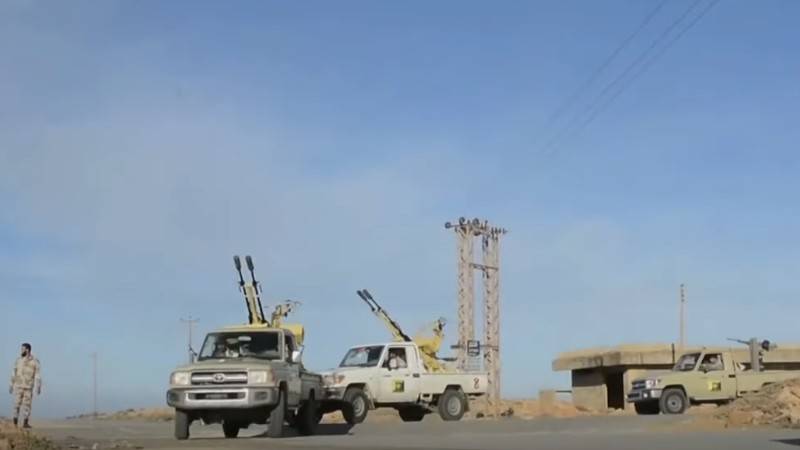 In Libya, fierce fighting continues for the city of Sirte. According to RIA
News
referring to the head of the Russian contact group for the settlement in Libya, Lev Dengov, the forces of the government of national consent of Libya Fayez Sarraj recaptured their positions, the city returned to the control of the PNS.
As Arab media previously wrote, on the eve of the Libyan National Army, Haftar managed to take control of the city of Sirte, this happened due to the transfer of one of the PNS units to the side of the LNA, after which the garrison surrendered the city. However, subsequently, the PNS forces were able to recapture Sirte from the LNA and establish almost complete control over its areas.
According to Dengov, during the LNA attack, Haftara lost about 50 people killed, many were taken prisoner, and there are losses in military equipment. Although it is claimed that full control of Sirte has been established by the PNS, battles are still ongoing and the situation may change in the opposite direction.
By the forces of the PNS, dozens of prisoners of war were detained, 20 units of military equipment confiscated, 50 people from the number of those who fought on the side of the Haftar army were killed
- the agency quotes the words Dengova.
Earlier, Turkish leader Recep Tayyip Erdogan announced the introduction of Turkish armed forces into Libyan territory. According to him, Turkish troops will coordinate actions and provide support to the forces of the Government of National Accord. In response to this statement, the commander of the Libyan National Army, Khalifa Haftar, announced a general mobilization.