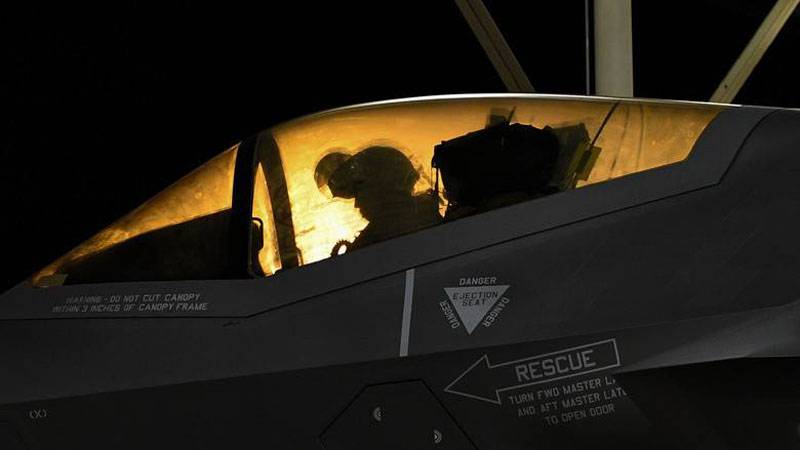 Against the background of the aggravation of the situation in connection with the elimination of the Iranian general, the USA conducted the most ambitious trainings in recent years with the participation of the latest F-35 fighters. We are talking about the maneuvers of the 388th and reserve 419th fighter regiments.
In total, 52 F-35A fighter jets were engaged in maneuvers at Hill Air Force Base in Utah. By chance or not, but the number of planes coincided with the number of objects in Iran, which Donald Trump threatened with blows the other day.
The U.S. Air Force command notes that the training at Hill Airbase is associated with tests on the effectiveness of the technical personnel, coordination of various aviation units in the performance of the assigned combat training mission, and the development of strikes against both ground and air targets. Separately practiced measures to inflict damage to ground-based air defense assets of the conditional enemy.
Recall that the Iranian armed forces have Russian-made S-300 anti-aircraft missile systems, as well as their own Bavar-373 air defense systems, which are believed to have been created on the basis of the aforementioned S-300s.
Thus, a large-scale training involving 52 F-35A fighters in that part where attacks on air defense assets of the "conditional enemy" were practiced can be connected with practicing possible attacks on the S-300 and other Iranian systems. Given that Trump has several times threatened Iran with bombing of the country's cultural and architectural values, it can be assumed that this scenario is being worked out by the US Air Force.