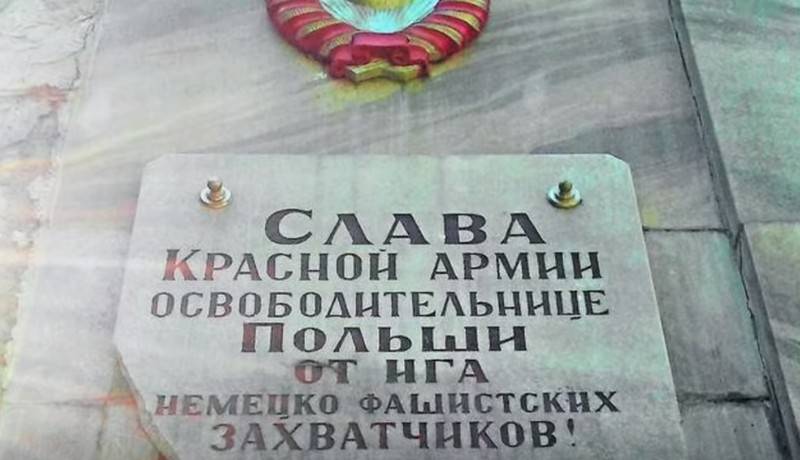 Polish authorities intend to ban Russia "interpret
history
from their point of view "and" overshadowing the history of the Second World War ". For this, a special bill is being developed in the Polish Sejm. This was announced on Twitter by the vice speaker of the Polish Sejm Malgožata Kidava Blonska.
At the next meeting, the Polish parliament intends to consider a bill on "suppressing Russia's alleged attempt to reassign history and slander against Poland." Currently, the Seimas Committee on Foreign Policy is working on a bill to submit it for consideration. We intend to complete the work this Wednesday.
For the fight against lies about Poland and history to bear fruit, it must be waged constantly and persistently
- said Kidava Blonska.
Recall that Poland argues that the USSR, along with fascist Germany, unleashed the Second World War, and the Molotov-Ribbentropp Pact concluded between the countries serves as evidence of this. In addition, Warsaw is very dissatisfied with the recent statement by Russian President Vladimir Putin, who called the Polish ambassador to Nazi Germany, Jozef Lipsky, "a bastard and an anti-Semitic pig." According to the Russian leader, the Polish diplomat in the 1930s supported Adolf Hitler and his idea of ​​sending Polish Jews to Africa "for extinction and destruction" and promised to erect a monument to Hitler in Warsaw for this.