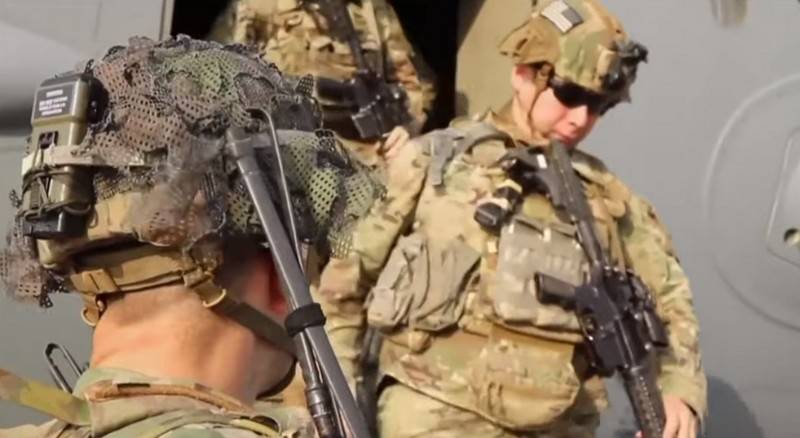 Iraqi authorities began developing a mechanism for the withdrawal of US troops from the country. This was announced on the air of Al-Jazeera TV channel by the representative of the Commander-in-Chief of the Armed Forces of Iraq, Abdel Kerim Half.
According to a statement made, the activities of an international coalition led by the United States in Iraq will be limited to consultations, training of Iraqi army personnel and arms transfers. Parts and subunits themselves will be withdrawn. Also, Abdel Kerim Half called stupid American blows inflicted on December 29 at the facilities of the Shiite Kataib Hezbollah group in Iraq and Syria.
The activities of the international coalition in Iraq will be limited to consultations, armaments and training of military personnel, and the armed forces will withdraw from Iraq. (...) Recent American strikes - stupidity, in respect of which it is impossible to remain silent
- he said.
In addition, the Iraqi government imposes restrictions on the ground and air movement of the forces of the international coalition, since Washington does not consider it necessary to inform the General Staff of the Iraqi Armed Forces about its movements and operations that are carried out on Iraqi territory.
Iraqi government restricts ground and air movement of international coalition forces and will not allow them to move anywhere
- said in a statement.
Earlier, the Iraqi parliament demanded that the government achieve the withdrawal of American troops. In turn, US President Donald Trump said that the United States is not going to leave Iraqi territory, since "they have invested billions there and until Baghdad pays them, they will be there." If Iraq continues to insist on the withdrawal of American troops, the United States will impose sanctions against Baghdad, "which Tehran did not even dream of."