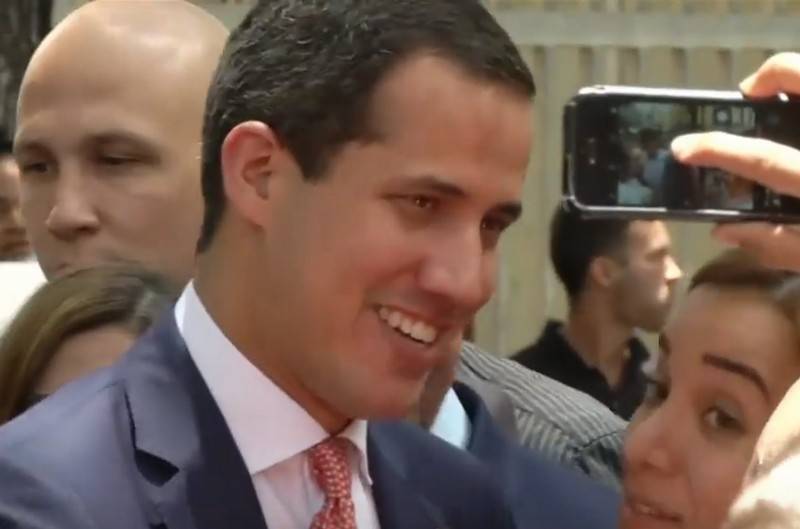 Venezuelan opposition leader Juan Guaidó returned to the post of speaker of the country's parliament. This was reported on the Twitter account of the National Assembly of Venezuela.
According to the document, part of Guaido's supporters, who are deputies of the National Assembly of Venezuela, held a meeting outside the walls of parliament, at which they decided to return the opposition leader to the post of chairman of the legislative body. The broadcast was conducted by the private channel VPI. According to the channel, Guaido's candidacy was supported by 100 out of 167 parliamentarians.
Despite disagreements and threats, unity and national interests won
- the report says the country's parliament.
Earlier, MP Luis Parra, who is a political opponent of Guaido, declared himself the head of the Venezuelan National Assembly. Part of the opposition rejected his oath, saying that the session did not have the necessary quorum. Guaido himself accused the country's authorities of obstructing the access of deputies to the building of the National Assembly, controlled by opponents of the country's president Nicolas Maduro, where the election of its head was to be held.
Recall that since January last year in Venezuela, the confrontation between the country's legal authorities in the person of President Nicolas Maduro and the opposition, which is supported by the United States, has continued. On January 23 last year, opposition leader Juan Guaido declared himself the only and legitimate president of Venezuela. Prior to this, the Supreme Court of Venezuela deprived Guaido of the post of speaker of parliament. The self-appointed president is supported by the United States and the countries of Lima, except Mexico, Nicholas Maduro is supported by Russia, Belarus, Iran, China, Cuba, Nicaragua, Syria and Turkey.