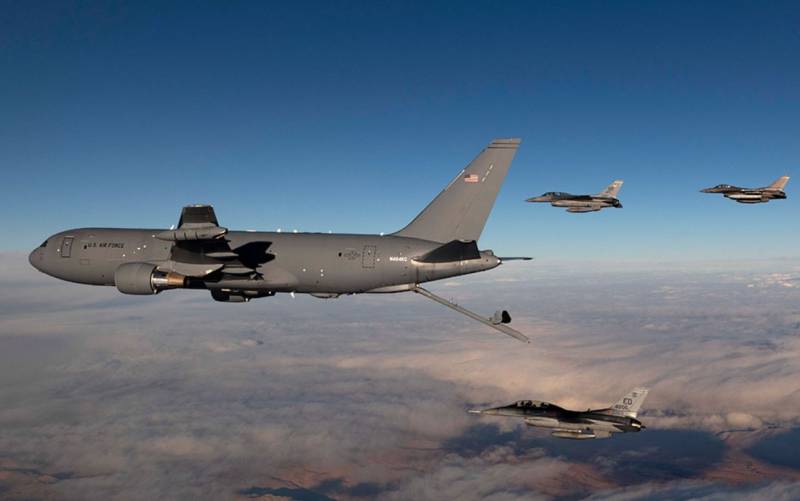 Although the KC-46 Pegasus refueling program was initially good, the U.S. Air Force is now saying that it will be years before this type of vehicle is fully operational. This is due to many critical design flaws, writes The Drive website.
These include, in particular, the risk of damage to the receiving aircraft itself and damage to the skin of the latter.
As an example, the article cites the case with the test refueling of the F-15E fighter, where the KC-46 refueling rod slides, walking along the body of the combat vehicle.
Link to the video on Instagram:
The KC-46 concept is based on the filling rod itself and a remote monitoring and control system where operators in 3D glasses sit in front of screens to control the entire filling process. Both of these key components, the refueling bar and the remote vision system, have not yet met the expectations of the US Air Force and are currently being reworked.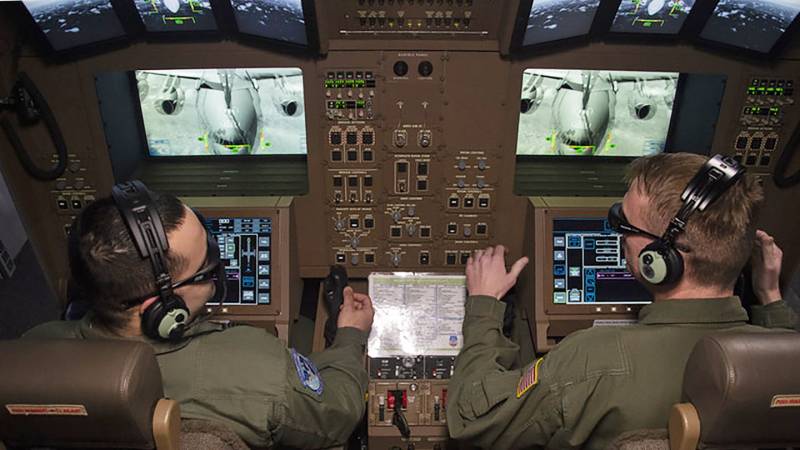 The publication notes that another problem that the KC-46 faced in comparison with its predecessors may be reflected. Namely, the need for much greater than before efforts to connect with a refueling aircraft, which can lead to incidents of this kind.
Some problems resolved
The fact that some of these critical shortcomings have not been eliminated, even now that the KC-46 has already begun to be supplied to the military, is the main problem, the newspaper notes.
Of course, the positive thing is that the KC-46 received the right to transport passengers and cargo again. These important parts of his task spectrum were limited for several months due to problems with cargo securing, which threatened with very serious consequences, including a threat to passengers and the aircraft itself. December 22, 2019 KC-46 with the eliminated deficiencies in this area made its first flight.
Although all this is good, The Drive continues, the main task of this machine is to refuel other aircraft in the air. Currently, its ability to do so in accordance with US Air Force standards is still under development.
The Boeing KC-46 Pegasus tanker aircraft began to be developed in the mid-25s as an answer to the military's needs at that time. He made his first flight on September 2015, XNUMX.