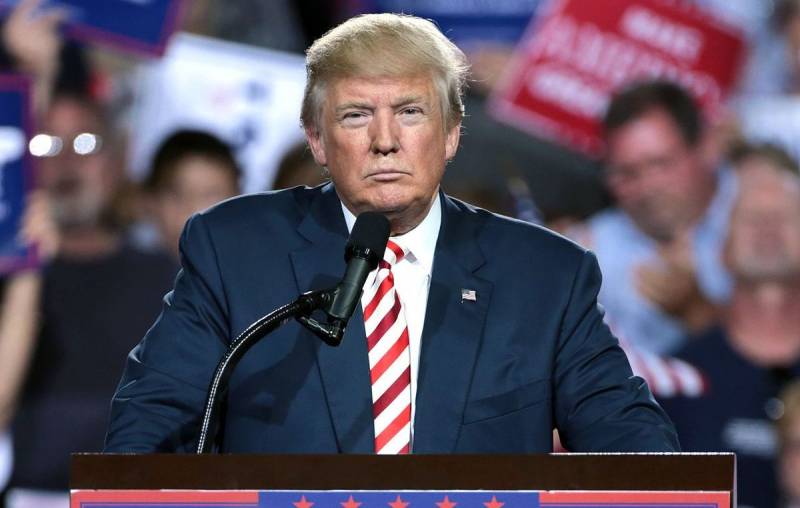 US President Donald Trump has once again threatened to strike at Iran's cultural heritage if the Islamic Republic tries to harm the United States. A statement by the US president is quoted by the White House press service.
Speaking to reporters, Trump said that in the event of an attack on US facilities or their allies by Iran, the United States would strike at cultural property in Iranian territory.
They are allowed to kill our people. They are allowed to torment and maim our people. They are allowed to use roadside bombs and explode our people. And we can't touch their cultural object? It doesn't work like that. If this (Iran attack) happens, it will happen. If they do something, the response will be great
- threatened the American president.
Earlier on Saturday, Trump wrote on Twitter that the United States took into account 52 targets in Iran that are of any value to the Iranian people and will strike at them in the event of Tehran's actions "threatening US security." According to Trump, the number of selected objects is equal to the number of American hostages held about two years after the capture of the United States Embassy in Tehran in 1979.
Trump's fears about Iran's possible aggression are linked to the recent killing of Islamic Revolutionary Guard Corps Kassem Suleimani and several other high-ranking military and politicians in Iraq. Then, on January 3, the Americans fired at a convoy near the Baghdad International Airport. The instruction to destroy Suleymani was personally given by Donald Trump.