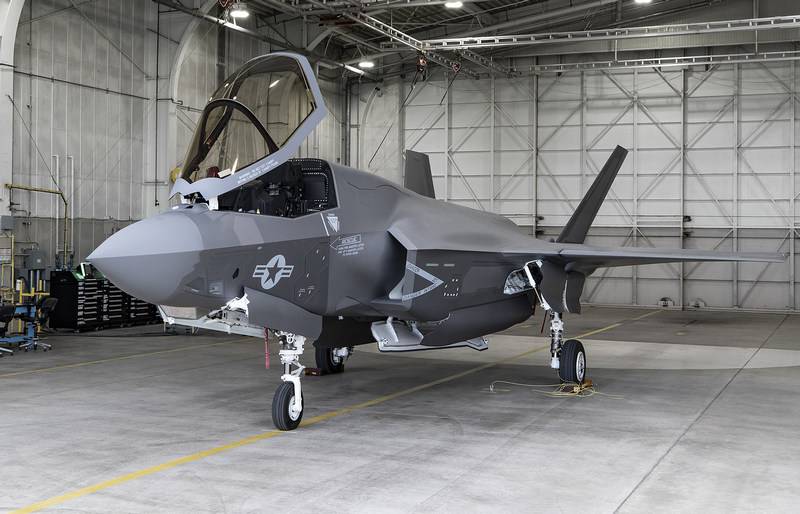 The 134th and last built in 2019 by the F-35 Lightning II Corporation. Snapshot 30.12.2019/XNUMX/XNUMX
The American corporation Lockheed Martin reported for 2019 on all modifications of the fifth-generation F-35 military fighters built and handed over. According to the report, the corporation not only "exceeded" the plan, but also set a record, putting more than 100 of the latest aircraft in the American army and allies.
According to the report, in the 2019 calendar year, the corporation built at its factory in Fort Worth in Texas and delivered 134 fifth-generation fighter F-35 Lightning II of all modifications with a plan of 131 aircraft. In 2018, only 91 aircraft were delivered.
Of the aircraft delivered in 2019, 81 F-35 fighters were sent to the U.S. armed forces, 53 - to foreign customers. Of the 30 F-35s sent abroad, they were delivered to partners about the fifth-generation fighter program, 23 more to other countries through the American program of intergovernmental military sales Foreign Military Sales.
From the announced plans for 2020, it follows that this year Lockheed Martin plans to supply 141 F-35 aircraft, and continue to increase its production by 2023 inclusive.
Pl data blog bmpd, today in operation around the world are 490 F-35 aircraft of all modifications. Fighters have flown over 240 thousand hours.