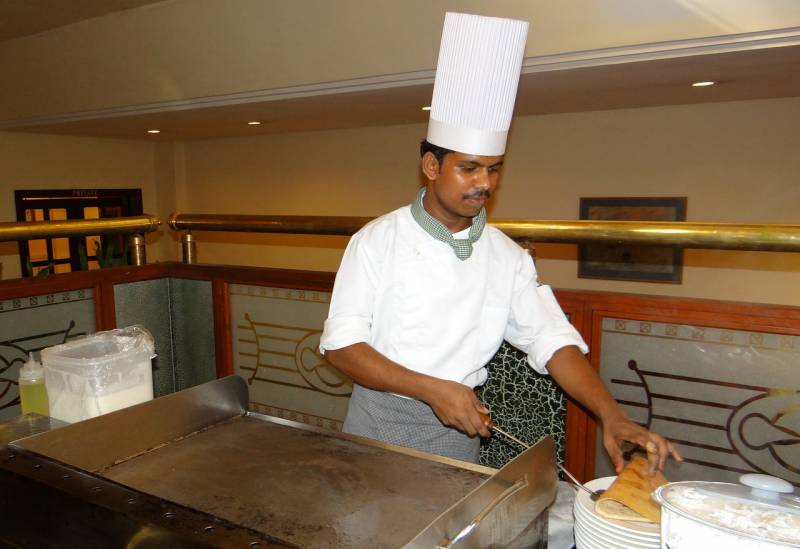 The astronauts who will be selected for a manned flight as part of the Gaganyan mission at the end of 2021 will not have to give up Indian dishes while in space. A special menu will be available on board the ship, including a number of national dishes - from alu-paratha flat cakes and chicken curries to pulao and almonds.
Of course, dishes will undergo strict quality control in accordance with US and NASA standards, Deccan Chronicle writes.
The Indian astronaut's breakfast, lunch and dinner menu, the newspaper said, will include 22 Indian dishes and fruit juices with a total weight of 60 kg and a capacity of 100 liters. The menu was developed by the Food Processing Research Laboratory (DFRL) and generally meets the addictions of the Indians, who have to prepare for a weeklong stay in space.
Some of these dishes will be tested by pilots who will be included in the list of alleged participants in the flight. The flavors will be changed according to their tastes, said DFRL Director Dr. Semval in an interview with the 107th Indian Science Congress in Bangalore.
Dr. Semval also noted that the food of Indian cosmonauts will be packed in a special disposable material designed to prevent any pollution. Food can be reheated with the help of heaters on board the spacecraft.
"Each dish will be slightly spicy," the scientist said, "but we will provide the necessary additives if astronauts want to eat not just spicy, but very spicy food."
Dr. Semwal added that nutritious bars, powdered fruit juice, almonds and nuts will become an additional part of the Indian astronauts nutrition package - mission participants will be able to eat during breaks.
When asked why the laboratory follows the standards set by NASA, and not Russia, where four pilots will be trained, Semval answered this way: NASA has extremely strict quality control standards.