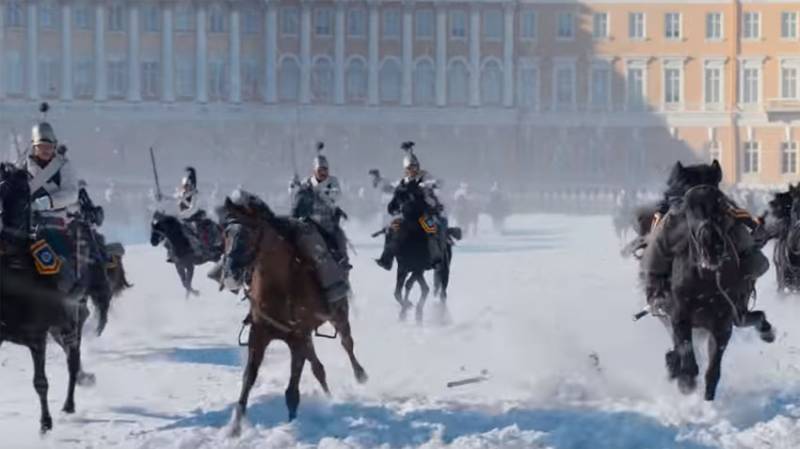 It must be noted that interest in
stories
today in our country is quite high. The increase in this interest is also evidenced by cinema. Television films and cinema rental films show high ratings in Russia.
One of the topics for discussion in the coming year is the historical background of the uprising, which in our historiography is known as the Decembrist uprising. Considerable attention was paid to this event in Soviet history textbooks, but to a greater extent - precisely as an event, but no more. What exactly the rebellious nobles were going to carry to the peasantry was not particularly accepted to mention, much less analyze.
The historian Fyodor Lisitsyn on the Day TV channel discusses the film "Union of Salvation" that has been released in the country, about the Decembrists themselves, as well as about the myths that the event almost 200 years ago managed to grow.
An interesting thought from Fedor Lisitsyn:
The Decembrist uprising is as if the HSE (Higher School of Economics) organized the uprising today. Just imagine: HSE students will gather, take
weapon
and they will go to storm the Kremlin ...
The historian notes that the rebels in the XNUMXth century had extremely poor ideas about the life of peasants in the Russian Empire, and therefore it is hardly worth considering an uprising "in favor" of serf peasants with the purpose of giving them freedom.