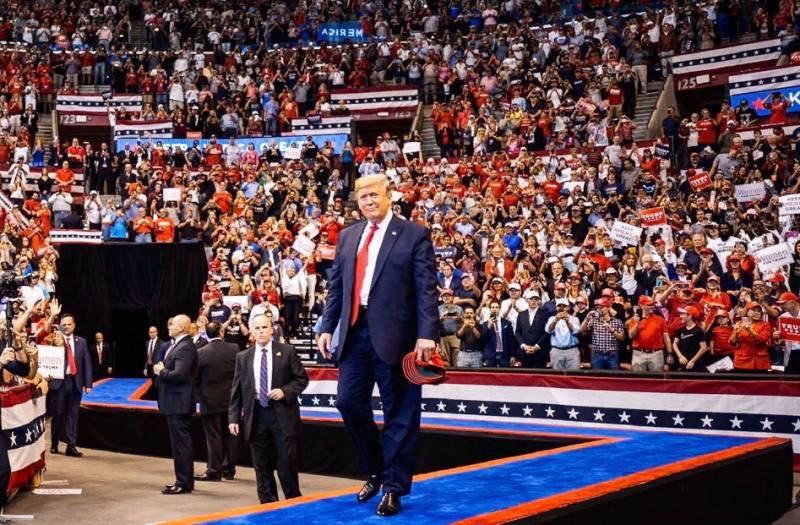 The American president commented on the decision of Iraqi parliamentarians to withdraw the US military from the country. Recall that such a decision was made the day before and the Iraqi deputies themselves were met with glee. The decision instructs US troops to leave Iraq, and it also draws a line under the operation under the loud name "Enduring Freedom."
According to Trump, the Iraqi MPs made a "bad decision", and therefore, American sanctions may be imposed on Baghdad.
Donald Trump tweeted:
We built a very expensive air base there. It cost us billions of dollars. This was long before my presidency. We will not leave (from Iraq), unless, of course, they pay with us.
According to the US president, if Iraq insists on the withdrawal of American troops "and this is not very friendly," (quote): "we will impose sanctions against them on such a scale that they have never seen before".
According to Trump, even sanctions against Iran will seem soft to Baghdad.
These are amazing statements in terms of their unceremoniousness. After all, the president of the state that is actually occupying Iraq makes it clear that the occupation intends to continue as long as the United States needs it. And if Iraq wants the withdrawal of American troops, then the country's authorities must pay.