Moscow did not have time to take a breath after the hassle arranged by the Ukrainian Naftogaz in the process of agreeing on a new contract for pumping our "blue fuel" through the Ukrainian GTS, as Russian energy exporters seem to have a new cause for concern. Now, however, the order of the day is the transit of not gas, but oil, and it's not Kiev, but Minsk, that will "pump the law". Nevertheless, a rather unpleasant tendency is evident. It seems that the "transit wars" are beginning to turn into a kind of permanent disaster for Russia, besides bearing not only economic problems. Why is this happening and what can it lead to?
Is lean transit better than a good quarrel?
Without completely sharing the mood of the bonfirers in every way the New Year's agreement between our Gazprom and the Ukrainian Naftogaz "all-prodigals", I will allow myself to note that it leaves a rather unpleasant residue. Yes, the risk of disruption of energy supplies to Europe and "getting" into considerable penalties has been removed. Yes, instead of the sum of the sky-high sums of "compensations" filed in the lawsuits with which almost all European courts fell asleep, Kiev would have to be content with "just" 3 billion dollars. But damn it, why do we even have to pay this amount - especially given the "deadlocked" issue on the so-called "Yanukovych debt", which is actually the most ordinary loan Ukraine took from Russia, and it seems to give back , and has no thoughts? Concessions, even in minimal amounts, are all the same concessions. And, each time making them in a situation when the truth is actually on its side, Moscow willingly makes it clear: you can squeeze your own out of it. As they say, not by washing, so by skating. To whom? Yes, more and more new applicants to solve their internal problems and increase the welfare of their own country at the expense of ours. The clearest example of this is the behavior of Belarus, whose leader, not at all embarrassed, openly declares that he is going to "seek an alternative" to cooperation with Russia, being inspired by the Ukrainian example.
The supply of oil to the Belarusian refineries, which ceased on January 3, became the logical ending of the long, difficult and tedious negotiations between Moscow and Minsk. In the process of such, our partners tried to squeeze at least the cancellation of the premium of $ 10 per ton of "black gold", which was supposed to Russian suppliers last year. Like, and so push your tax maneuver, fiends, well, at least throw something off! As a result, they bargained until January 1, when the old contract ceased to operate, and the oil refineries left without raw materials had to be urgently transferred to the minimum allowable production volumes, while assuring citizens that "the bins were full" and there would be enough reserves for a long time. Export, however, had to be stopped immediately and in full. However, according to the information available from direct participants in the process, Transneft and Belneftekhim, deliveries are about to resume, or have already been resumed. It seems that there were enthusiasts in Russia who were ready to work even without bonus ones. One way or another, but in this case we are talking about extremely short-term contracts that can "close the question" for a maximum of January-February. And then everything will surely return to square one. That is, to endless negotiations with the use of Minsk blackmail so beloved recently. In the already
historical
An interview with Ekho Moskvy Lukashenko said that if he couldn't come to an agreement, he would "take one pipe of the Friendship." And if "it goes fine" - then the second after. "Transition blackmail" in its purest form.
Trumpet voice
Talk about some "alternative oil supplies," for which Druzhba will be involved in reverse operation, has been conducted by Minsk for quite some time. According to rumors, after returning from Russia from the next unsuccessful high-level talks, Lukashenko gave the command "to speed up the process." The most unpleasant thing is that there are plenty of people who want to participate in the destruction of the established system of Russian energy exports to Europe through Belarus. Particular zeal in this matter is shown by Poland and Latvia. Representatives of the latter at various levels, from the heads of specialized companies to the country's president Gitanas Nauseda vying with each other promise Belarus a "bright European future" and millions of tons of Venezuelan oil, they only need to turn their backs on Russia that does not respect them. The Poles promise to fill the country with "black gold" from the USA and Saudi Arabia ... The only problem is that, firstly, this oil (even taking into account the tax hate maneuver Minsk) will come out "golden" compared to Russian and secondly, even all these barkers together, will not be able to cover the rather big needs of Belarus, which in recent years has turned the export of high-quality and unprecedentedly cheap petroleum products made from Russian raw materials into one of the cornerstones of its own economy.
Most likely, in the near future, we will have new "dances" around "deep integration" with a distinct oil and gas subtext. And in the process of them, no doubt, more than once or twice there will be threats to "pick up the pipe" or "block" it. It is very disappointing in this case that the biggest lovers of using the "trumpet voice" as the main argument in any disputes with Moscow are just the former republics of the USSR, which were lucky to be the territories through which trunk lines were laid to the West in Soviet times oil and gas pipelines. Somehow, their current "rulers" are suddenly completely beaten away by memory and they start beating themselves in the chest, declaring the sixteen republics built by the joint labor a "national treasure", giving them an unconditional right to twist hands and twist ropes. The funny thing is that the sad example of Ukraine, which instead of a complete victory over Gazprom this year barely managed to bargain for truncated transit for an indefinite period, does not teach anyone anything. Now Belarus is demanding completely unreasonable benefits for energy supplies only on the basis that "Friendship" runs through its lands. What is such a tax maneuver ?! This will lead to an increase in prices of $ 20 per ton of oil, that is, to a rise in price of 5% from last year. Guard, rob!
Bulgaria and Turkey - next in line?
At the same time, Belneftekhim, without any embarrassment, acknowledges that until recently they received "black gold" from our country at a price of just over 80% of its real market value. This is what made it possible to dispense refined petroleum products at prices 30-40% lower than average in Europe or even the same Ukraine. Give dumping! No wonder that with such a "constructive" approach, our country is simply forced to build different "streams" one after another. It's better to invest money once, but then do not have a headache with such "partners". However, whatever one may say, we have nowhere to go completely from the transit countries seeking to "stick to the pipe". Now we have Bulgaria on the way of the Turkish Stream ... It has already managed to bury one gas pipeline. Now, it seems, the Bulgarians promise to behave approximately, but from time to time they also give cause for concern. Recently, the head of the Alternative for the Bulgarian Revival (ABV) party, Rumen Petkov, made a statement regarding some of the "problems" that exist in bringing to mind the 40-kilometer-long section of a gas pipeline running through the country. Something there, according to him, is not it either with welding works, or with the inspection of these works ... Well, they'll finish where they go. In any case, gas from the Turkish Stream through Bulgaria has already gone to Greece and Northern Macedonia.
The main question, however, is not this, but whether Sofia would later have the desire, using even a tiny, but a piece of pipe, to "correct a little" something in her favor in relations with Moscow? A bad example is known to be contagious.
Turkey is generally a separate issue. Only in the last five years, our relations with Ankara have experienced peaks, and failures, and ups, and crises that threaten the war. Now everything seems to be fine, and the leaders of the two countries are about to officially launch the new gas pipeline in a festive atmosphere. Nevertheless, Ankara itself did not increase last year, but reduced the consumption of Russian gas. The reason is simple - attempts to "squeeze" serious discounts on "blue fuel", which even became the subject of personal negotiations between Vladimir Putin and Recep Erdogan, failed. Go to the bazaar, look for cheaper ... Let's hope that the proud descendants of the Janissaries will not try to return to this issue, turning into "holders" of a part of the Turkish Stream pipe. And they don't even decide to use this moment in case of any other disagreements between the states. There can be plenty of reasons: take at least the situation in Libya itself, the views on which Moscow and Ankara, apparently, differ in the most dramatic way. After all, politics is politics, and the pipe is the pipe ...
By and large, to get out of the situation when energy transit in one way or another turns into the "Achilles heel" of Russia, perhaps, you can only get rid of the practice of preferences for certain countries as such. Enough, have already tried "brotherly" ... It's time to start counting in fairness. In this case, perhaps, the attempts to use these or those pipes with our energy carriers inside as
weapons
against us.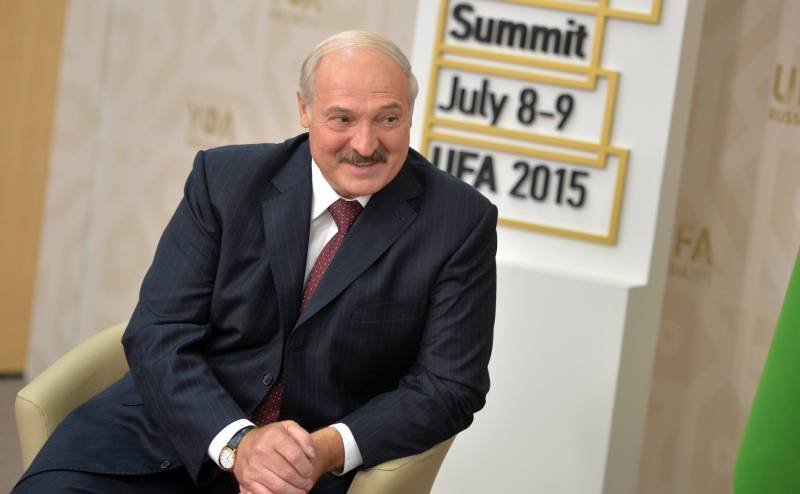 Photo: kremlin.ru