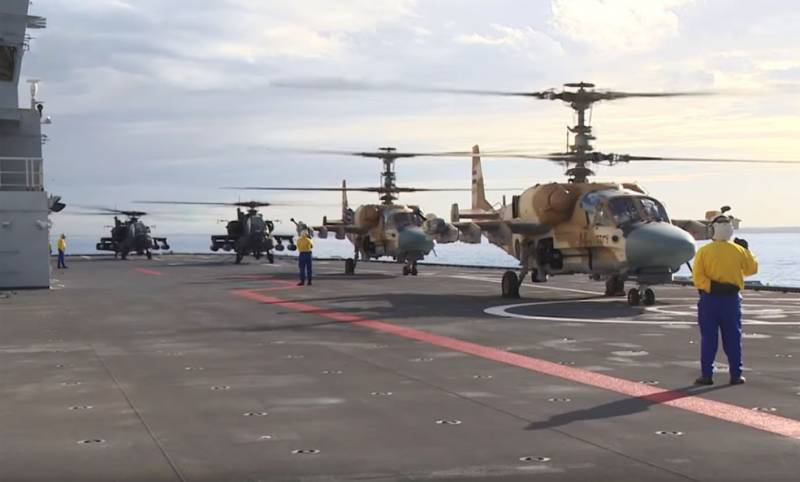 The Egyptian Navy demonstrated maneuvers using a landing ship of the Mistral type. This is one of those ships, which at one time was supposed to be part of the Naval
fleet
Russia on the basis of a contract signed with Paris. As you know, the previous president of France, F. Hollande, banned the supply of Mistral UDC to the Russian Federation, supporting the anti-Russian sanctions regime.
Subsequently, Russia received compensation in the region of 1 billion euros, and Paris ships were sold to Egypt.
Egypt, in its turn, forming the Mistral air wing, ordered Russia to order Ka-52 helicopters. Now it is these helicopters that are used in the maneuvers of the Egyptian Navy. Frames using Russian-made helicopters are shown on Egyptian television channels.
It is worth noting that in addition to the Russian Ka-52s, the Egyptian Navy uses the American Apache as part of the helicopter carrier wing Gamal Abdel Nasser (and this is the former Vladivostok). Also for the landing operation, helicopters SN-47C Chinook are used.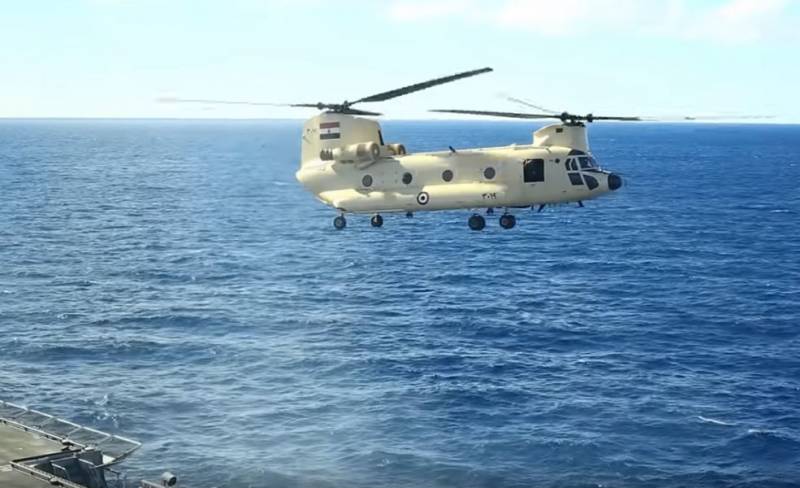 The footage shows how the American AH-64D Apache side by side with the Russian Ka-52, being a helicopter deck group
aviation
Egyptian naval forces. This is the first case of such a neighborhood.
Conducting exercises with the landing was carried out under the cover of army air defense equipment.
At one stage of the maneuvers, the landing platforms delivered armored vehicles equipped with machine guns to the shore. The landing force immediately entered the battle with a conditional enemy.
The command of the Egyptian forces does not hide the fact that the exercises with landing and the use of attack helicopters are aimed at demonstrating to foreign countries their readiness to defend the interests of Egypt in neighboring Libya. First of all, this is a signal from Turkey, which intends to send its military contingent to Libya to assist the army of Fayez Sarraj.