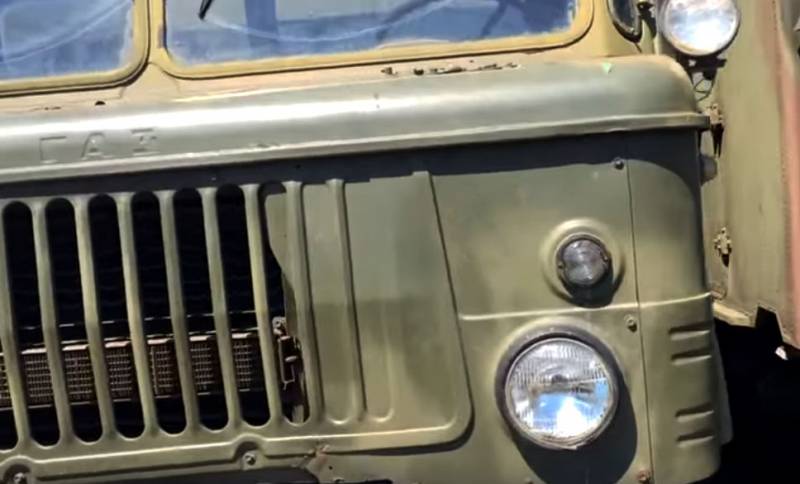 The press center of the Ukrainian Operation of the Joint Forces (OOS) reports on losses incurred by the Armed Forces in the area of ​​the contact line in the Donbass. The report says that the GAZ-66 car of the armed forces of Ukraine was blown up by a mine near the village of Zolotoe (in the Ukrainian version - Zolotoe-4).
The OOS press center suggests that they are talking about a TM-62 or TM-62M mine blast. This is an anti-tank mine of push action.
As a result of a mine explosion, one APU soldier was killed, another one reported serious bodily injuries and multiple wounds. He was sent to the hospital.
An investigation team left for the scene, which includes officers of the environmental protection command.
At the same time, the Armed Forces of Ukraine do not provide explanations on an important issue. It consists in the following: but what did the car of the armed forces of Ukraine do in the area of ​​that same Golden-4, taking into account the withdrawal of forces and assets that took place on this site?
The Ukrainian media are trying to justify the appearance of the Ukrainian military in the breeding zone with a kind of "logistic operation". Whether this operation was agreed with the OSCE and with LDNR is not reported. As is not reported, and what the Armed Forces mean by "logistic operation" of military personnel where they should not exist at all.
In fact, the undermining of the GAZ-66 APU in the Zolotoy district may indicate that the Ukrainian side continues to ignore the agreement on the separation of forces and assets.