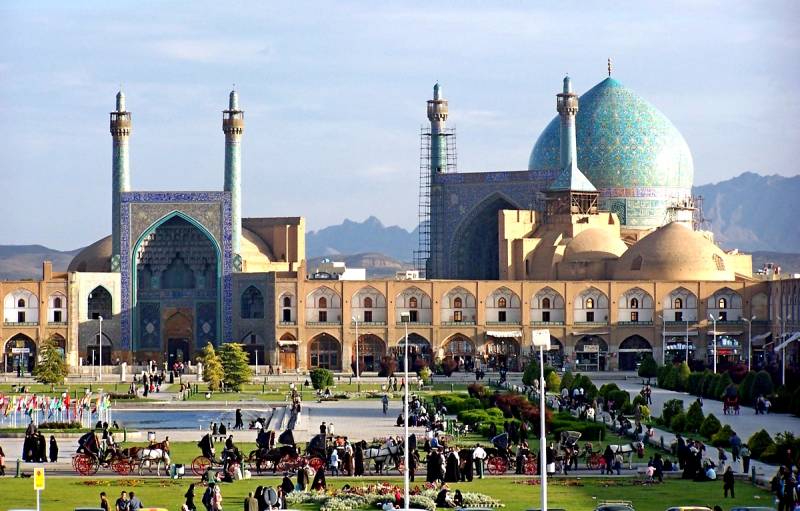 The US president publicly threatened Iran to destroy its cultural heritage sites.
"The USA will be ready to strike very quickly and very hard on 52 targets in Iran. Some of them are very significant and important for Iran and Iranian culture. "
-
said
President trump.
The American president has crossed all borders. The USA, the world hegemon, imposing on the world the values ​​of democracy, freedom and equality, is ready to bomb the ancient cultural objects of the Persians.
One involuntarily recalls how ISIS made the systematic destruction of cultural objects in Syria and Iraq part of its policy.
During the conflict, the central library of Mosul with ancient manuscripts was destroyed and burned. The ruins of the ancient Assyrian cities were blown up, unique museums were looted. In 2015, the terrorists began the destruction of Palmyra.
The lion statue of Allat, the "Gate of God", the triumphal arch of Palmyra, the temples of Bel and Baalshamin, the mosque "Maryam Khatun", the temple of Naboo, the minaret of en-Nuri ... This list goes on and on.
Many mosques of the XNUMXthth centuries of construction, more ancient temples and fortresses of the Middle Ages were wiped off the face of the earth. Our civilization irretrievably lost thousands and thousands of truly unique artifacts, objects of ancient art, buildings that survived many wars.
This was done by terrorists, real barbarians and nonhumans. Now the same threatens a civilized, developed country - the United States of America.
Real barbarians of the XNUMXst century have finally thrown off their masks ...