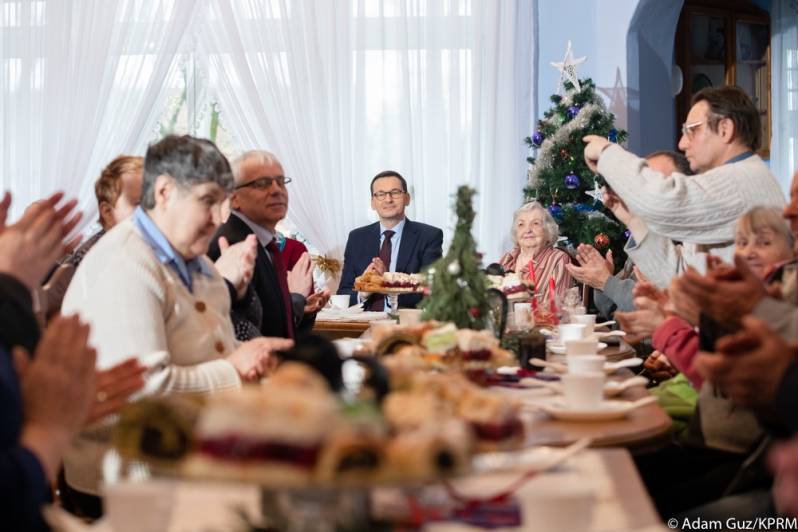 In the last days of 2019, Russian President V. Putin criticized the policies of the authorities of the Second Polish-Lithuanian Commonwealth on the eve of World War II and even used the expression "anti-Semitic pig" to the then ambassador of Warsaw in Berlin. Putin also reminded Poland of the division of Czechoslovakia, recalls a large edition of Rzeczpospolita.
The words of Putin, among others, were answered by the Polish Prime Minister Mateusz Moravecki. Briefly his answer: in his lengthy written statement published in three languages ​​(Polish, English and Russian), Pan Moravecki indicated that "President Putin has lied about Poland many times," and he did it "deliberately". And usually, according to the prime minister, this happens when Russia "feels international pressure associated with its actions."
How did the Poles appreciate this noisy reaction of the Polish authorities to Putin's statements?
The latest issue of the newspaper Rzeczpospolita contains the data from a SW Research opinion poll on this topic.
The survey results showed the following. A total of 53,5 percent of respondents rated the statement by the authorities positively. True, 28,4% of respondents, despite a positive assessment of the reaction of the authorities, believe that the latter reacted to Putin's words belatedly.
25,3% rated the reaction of the Polish authorities to Putin's words negatively.
21,3 percent of respondents have no opinion on this issue.
A positive opinion (the sum of all positive answers, including those in which respondents indicated a delay in the reaction) was more often expressed by men (about 60%).
The proportion of people who rated the government response well increases with the age of the respondents.
Comments of some Polish experts are also known.
According to the former Minister of National Defense of Poland Anthony Matserevich, Vladimir Putin "tried and is trying to completely undermine the great Polish tradition and all the great Polish achievements." Why is he "attacking" Poland? Where did it come from? The answer, Pan Matserevich believes, is "very simple": after all
"The Polish nation was the only nation that at the dawn of World War II opposed both great powers and both great totalitarianisms: Soviet Russia and Nazi Germany."
The former minister also emphasized that the Polish people
"He made huge sacrifices" to save the Jews, while President Putin is trying to accuse us of the Holocaust and World War II. "
According to Matserevich, Putin's "attack" is associated with an attempt to strip Poland and the Poles of great merit.
The ex-minister also noted that present-day Poland is strong and plays an important role "all over the world", and this "is the result of the enormous efforts of the Polish people."