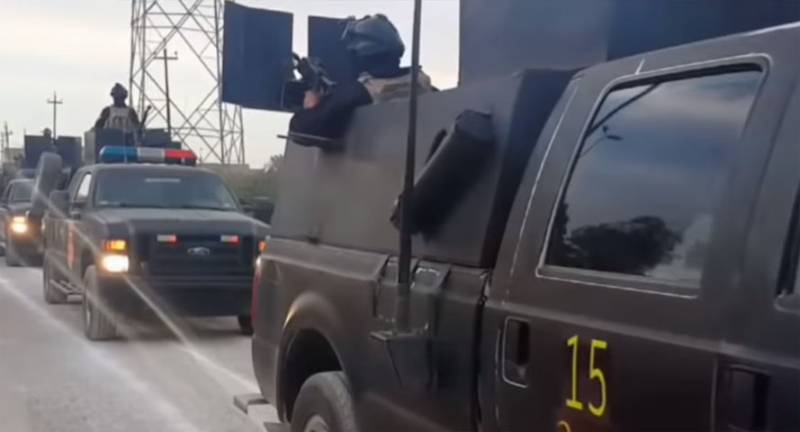 In Iraq, a criminal investigation is underway in connection with the dismissal of the IRGC commander Kassem Suleimani and Al-Hashd al-Shaabi leader Abu Mahdi al-Muhandis.
The matter is unique in that the USA recognized its responsibility for the killing of these people, moreover, Donald Trump did it personally, announcing that the air strike "prevented a big war". What, then, are Iraqi law enforcement officers investigating?
They are trying to find out who gave the Americans information about the route of movement of Suleimani and al-Muhandisa.
At the moment, it is reported that two people have been detained: one is a citizen of Iraq, the other is Syria. They are interrogated by Iraqi intelligence agencies. The extent of their possible involvement in the attack on the car in which the commander of Al-Quds and the Shiite police of Iraq moved was not reported.
It is also reported that all members of the crew of the aircraft, who Suleimani arrived from Iran to Baghdad, were interrogated. Additionally, the investigation interrogated a security officer at Baghdad Airport, who was responsible for security after the flight arrived.
In fact, the result is strange. The situation looks something like this: the killer walks next to the investigator, the investigator knows that this person is a murderer, but the investigation is trying to establish who transmitted the route information to the killer. In addition, they are not going to carry out any criminal prosecution of direct murder.
Meanwhile, in Tehran, an emergency meeting of the council under the spiritual leader took place (a kind of National Security Council). Council Secretary Mohsen Rezai said that the United States, before striking, could obtain information on the route of Suleymani's movement using Israeli intelligence. In turn, Israeli intelligence, according to Rezai, received information through its agents in Syria, where General Suleymani often visited.
Rezai:
The assassination of General Suleymani is a planned action by the United States and Israel.