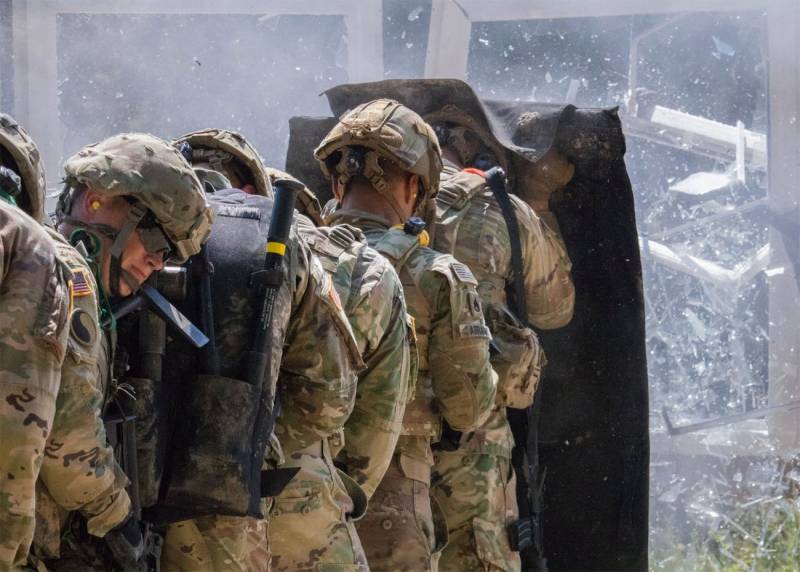 Due to the actions of American authorities in the world, the Iraqi hotbed of instability has flared up again, which threatens a full-scale war in the entire Middle East. This point of view is shared by Chinese military expert Zhang Jianzheng, commenting on the events unfolding in Iraq in recent days.
Recall that
aviation
The United States inflicted several attacks on Iraqi territory, and during one of them the commander of the IRGC forces of Iran and the commander of the Shiite militia of Iraq were killed.
According to Jianzheng, the American bombing of Iraq looks strange for the simple reason that they emphasize the fact that the United States lacks control over the situation in the country, which, it would seem, have been masters of Iraq for many years.
If the USA declared victory of democracy in Iraq, then how to explain such a serious influence of the IRGC there?
The idea is interesting. Indeed, the situation is indicative. For several consecutive years in the USA, the overthrow of Saddam in Iraq and the "establishment of democracy" have been considered their achievement. But in the end it turns out that during the formation of this very "democracy" in Iraq, the influence of the Iranian Corps of the Islamic Revolutionary Guards and allies with it increased. Moreover, it actually increased near the side of the American, so to speak, "governor-generals", close to the side of the American special services.
Moreover, the situation looks extremely interesting also in connection with the fact that it was after the American invasion of Iraq in the Middle East that ISIS began to form (* a terrorist group banned in Russia). If we proceed from Washington's statements that it "has nothing to do with the creation of ISIS," it turns out that under the flood of American intelligence agencies and military instructors in that country, ISIS grew into a powerful terrorist group, and in addition, Hezbollah became active with the Iranian Islamic Revolutionary Guard Corps. And now the United States, as President Trump claims, is "forced to fight for peace." And what this "struggle for peace" will result in, no one can say today.