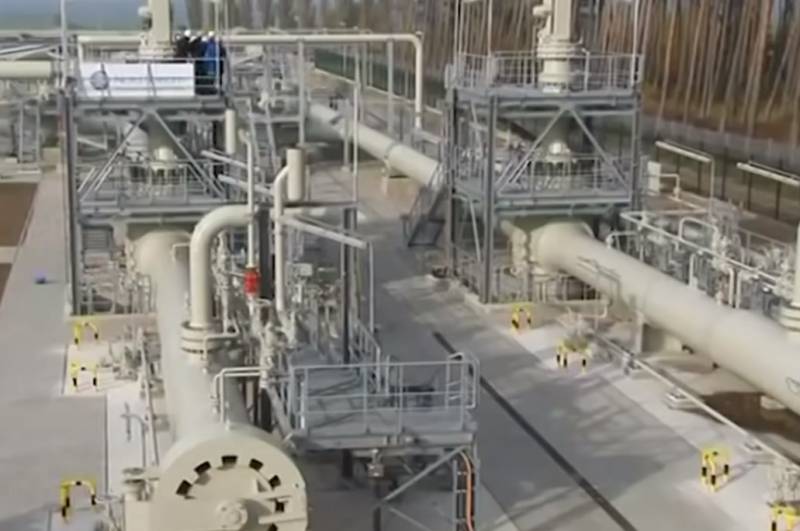 The transit of natural gas from the Russian Federation to Europe through the territory of Ukraine decreased by 5,3 times compared with the average pumping volume in December. Such data was provided by the Ukrainian GTS Operator company.
If the volume of gas pumped in December averaged 261 million cubic meters per day, then on January 1 this figure was at around 49,3 million cubic meters, and on January 2 - 38,8 million. At the same time, the Ukrainian GTS Operator claims that all transit applications received from Gazprom to deliver gas to EU countries and Moldova are fully implemented.
At the moment, an agreement is signed between the Russian company Gazprom and the Ukrainian operator, signed by the parties in Vienna on December 31, 2019. According to the agreement, in 2020, 65 billion cubic meters of natural gas will be passed through the gas transmission system of Ukraine. In the next four years, Russia will be obliged to pump 40 billion cubic meters of gas through the Ukrainian gas transmission system annually.
In addition, Gazprom, as you know, agreed to pay $ 2,9 billion to Ukraine by arbitration in Stockholm, while Ukraine refuses further claims and will not file new lawsuits.