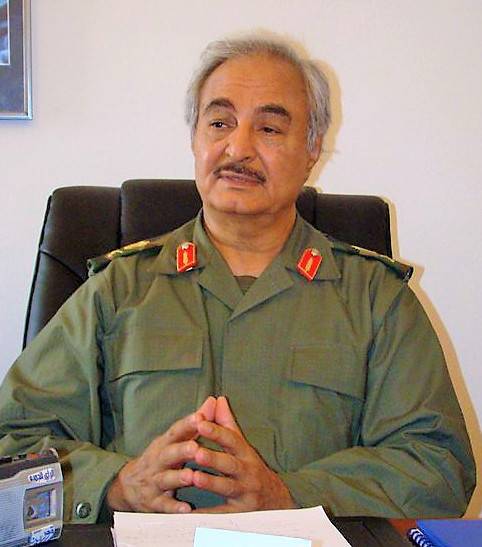 Field Marshal H. Haftar declared jihad and mobilization in Libya, whose goal is to fight against foreign troops.
This refers, of course, to the Turkish troops. According to Mr. Haftar, the Turkish president seeks to revive the "Ottoman heritage", including in Libya.
Recall that Khalifa Haftar is currently commanding the Libyan National Army.
The other day, the Turkish parliament gave the green light to sending troops to Libya. This was the reason for the announcement of mobilization. "We accept the challenge," Al-Arabiya quoted Marshal Haftar as saying. According to him, the upcoming fight will be directed against foreign troops, anyone who just sneaks into Libya.
Marshal admits that Turkish President Erdogan, prone to a policy of "Ottoman" revival, leads his own army "to death."
Jihad announcement means now
weapon
everyone will receive, including civilians, including women.
The situation in Libya, we note, is complicated. It's hardly necessary to talk about general mobilization, since Haftar's power does not extend to the whole country: the "other" Libya at the end of December just turned to Ankara for military assistance, and on this basis, the Turkish parliament urgently considered a bill to send troops to Libya. The document was quickly approved by the parliamentary majority.
Probably, to begin with, Ankara will send specialists to Libya to train local military personnel serving in the army of the Government of National Accord. It is possible that Ankara will also begin the supply of arms of Tripoli.