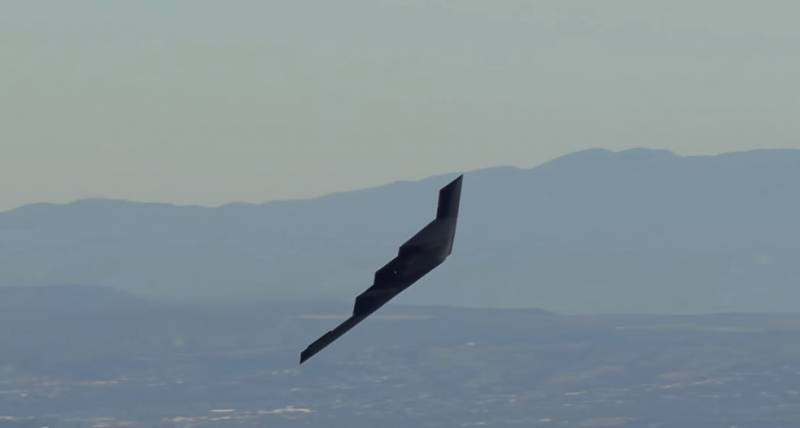 In the early days of this year, a military air parade, often called the "Rose Parade," was held in American Pasadena, California. During the parade various kinds are shown
aviation
equipment, primarily - military.
Over the Colorado Boulevard in the aforementioned city, a heavy strategic "stealth" B-2 Spirit bomber flew, which took off from the runway of the Whiteman Air Base, where the 509th bomber wing is located.
The flight of the B-2 Spirit strategic bomber as part of the demonstration program was commented on by Lieutenant General John F. Thompson, commander of the Center for Space and Missile Systems.
From the statement of the American general:
The B-2 is a plane that demonstrated to everyone gathered and to our entire country, and possibly to the whole world, watching what was happening on television, how important the American air force is. They are important for the reason that they protect the entire free world. Ladies and gentlemen, when the B-2 flies, you hear the sound of freedom!
Those "sounds of freedom" are still remembered in Yugoslavia, for the bombing of which the US Air Force used the B-2, taking off from the Whiteman air base.