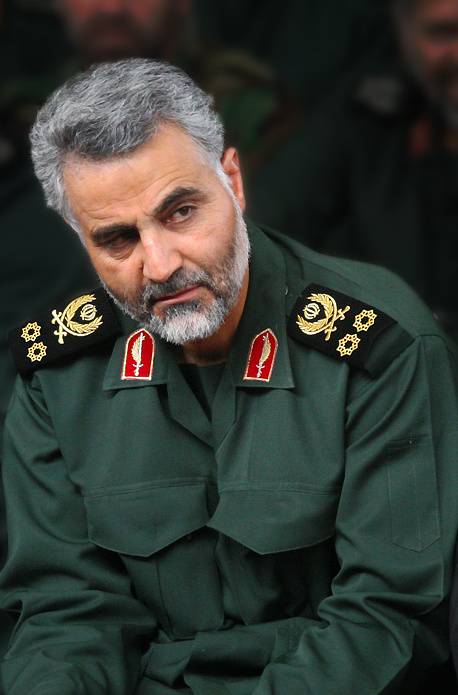 In the early hours of January 3, Iraqi state television reported the deaths of Iranian General Kassem Suleimani, commander of the Al-Quds division of the Islamic Revolutionary Guards Corps.
Information on the death of the general is disseminated by a number of Arab sources, including the channel
Sky News
.
It became known about the death of the deputy head of the militia Abu Mahdi Al-Muhandis. He died as a result of rocket fire on a car.
A source in the Iraqi Security Service told France-Presse that eight people died as a result of rocket attacks.
There is information about some of the victims: of the eight, five were members of the Iraqi militia.
Local media report that twelve people were injured among the military: they were injured of varying severity in an explosion that thundered at the entrance to the Baghdad airport.
It is known about the death of one of the civilians: this man died in his car.
On the night of January 3, several explosions thundered at the Baghdad International Airport. The airport building is located near US military bases. It was they who were hit by rockets. The shelling was aimed at the center for the deployment of military advisers.
Missiles were launched from the MLRS. However, the air defense of the coalition led by the United States managed to repulse some of the strikes (information differs from the media on the number of missile strikes reflected).
It is known that one hit occurred on the runway, three shells exploded at the terminal. The blows overtook two cars in which Iraqi militias rode.
The airport is currently closed. Helicopters are observing from the sky.
In Iraq, it is believed that the United States is involved in missile attacks.
Recall that at the end of last year, the American embassy in Baghdad held protests. The American attack on the Kataib Hezbollah camp caused popular anger. The furious crowd tried to storm the diplomatic mission; the Americans responded with tear gas. To protect the embassy, ​​an additional seven hundred and fifty military personnel were dispatched.