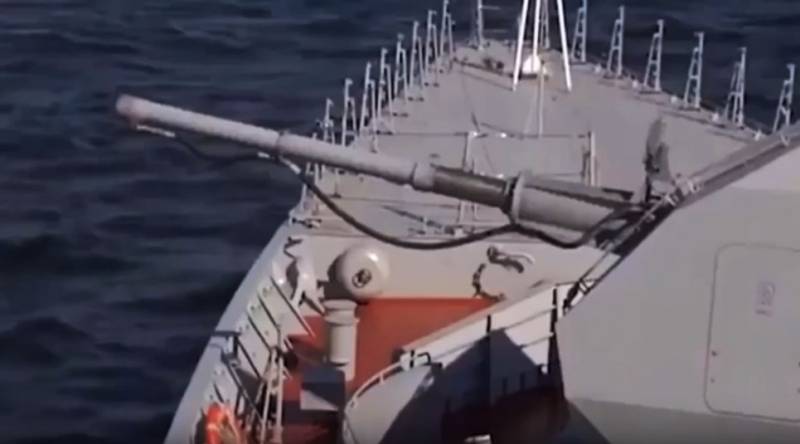 Iranian Navy makes statement regarding joint with Russian Navy
fleet
and the Navy of China exercises. Recall that these large-scale maneuvers ended a few days ago. They took place in the waters of the Gulf of Oman and the Indian Ocean.
According to Iran's Navy commander Hossein Khanzadi, the United States has attempted to disrupt trilateral exercises.
The Iranian Rear Admiral said in a statement that the US chiefs of staff convened an emergency meeting with the participation of American NATO allies (and not only) to "discuss measures that would help disrupt the naval exercises of Iran, Russia and China."
Rear Admiral of the Iranian Navy Khanzadi noted that the exercises "Marine Safety Belt" were carried out, despite the high level of external threats.
According to Iranian sources, the US Navy has proposed the implementation of the option of provocation with a civilian vessel. Iran notes that for the United States, the willingness to use civilian means of sea or air transport to carry out military provocations is not new.
Hossein Hanzhan:
The distracting maneuvers of the participants in the Sea Safety Belt exercises did not allow the Americans to realize their plans. The exercises went according to schedule and plan.
Recall that before the start of the exercises in the American military blogosphere, it was noted that the tasks of the exercises in the Gulf of Oman allegedly include "developing a plan to block the Fifth Fleet of the US Navy." Tehran called these assumptions a fiction and an attempt to destabilize the situation while simultaneously "demonizing" the maneuvers of the ships of the fleets of Iran, Russia and China.