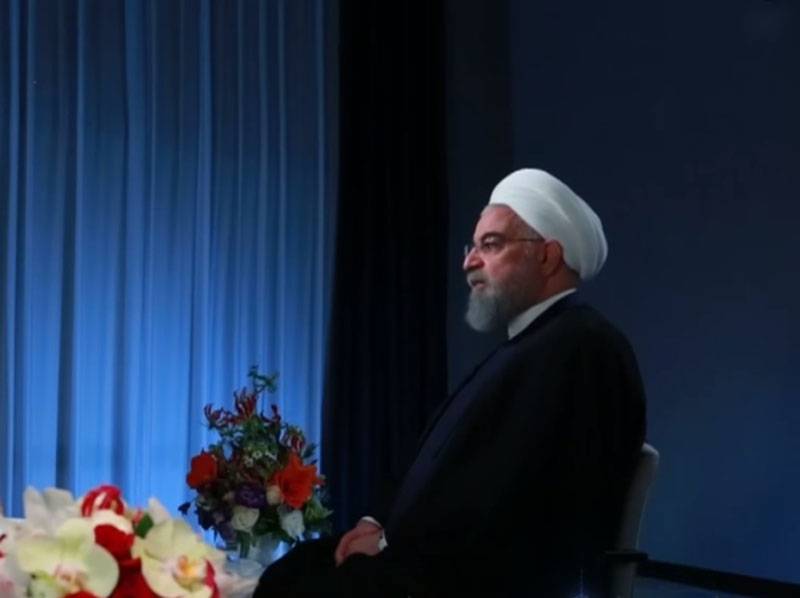 The Iranian president announced data on the damage caused to the country's economy due to the impact of foreign sanctions. We are talking about the sanction pressure that is organized by the United States. First of all, it is a ban on the export of Iranian oil to a number of Western (and not only Western) countries.
Hassan Rouhani noted that in two years Iran's economy was missing at least $ 200 billion, of which 50 percent is direct revenue to the budget from the sale of oil abroad.
Iranian President:
The other half of this huge amount is foreign investment, which is currently virtually blocked.
According to Hassan Rouhani, Iran today continues to live in a war that "the Iranians did not choose and did not start."
The Iranian president accused the United States of America and Israel of economic problems of the country, noting that the annual losses from their economic pressure exceed two and a half Iranian budgets.
At the same time, Rouhani added that despite all the aggression that these states are showing against Iran, Iran continues to develop - even in difficult economic conditions.
Rouhani:
They considered that our state under their pressure would not be able to function normally. But we disappointed them. And we will continue to disappoint.
Recall that the United States returned the sanctions regime, despite the diplomatic success achieved in signing the so-called nuclear deal.