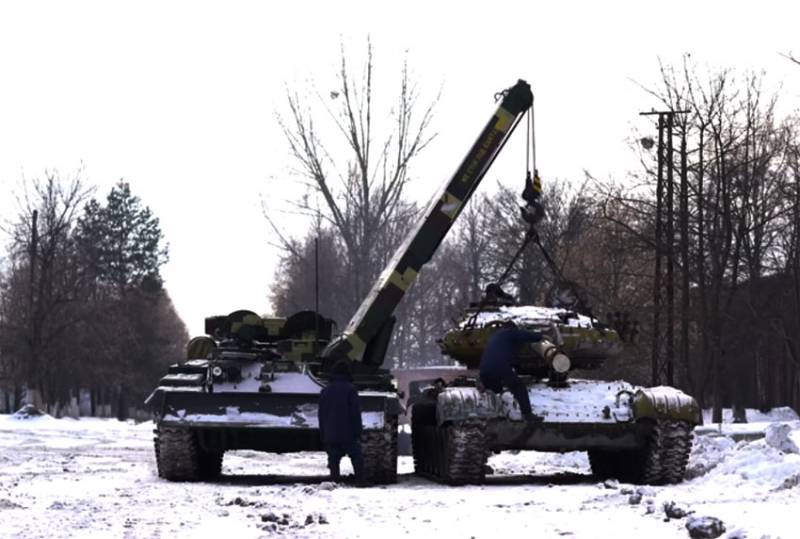 The Chinese media decided to discuss the problems of the Ukrainian military industry. In particular, we were talking about the actual industrial degradation of Ukraine after the Soviet Union ceased to exist.
The Chinese portal Sohu notes that after the collapse of the USSR in Russia and Ukraine, volumes of the military and space industries comparable in scale remained. However, since the beginning of the 1990s, Ukraine has gradually lost the industrial facilities of the defense complex, and this process has only worsened in recent years.
From an article in the military section of the mentioned resource:
In recent years, the military industry of Ukraine has faced a very serious crisis - the brain drain crisis. On the one hand, this is due to a poor internal regime. Even for the most talented representatives of the industry, salaries remain low, not allowing specialists to lead a relatively prosperous life.
It is noted that many Ukrainian citizens are characterized by a salary of around $ 200 (12-13 thousand rubles), while specialists in the military-industrial complex receive about 3000 yuan (about 27 thousand rubles).
From Sohu Material:
Today, the attitude to the research and production branches of a military nature in Ukraine is still very poor. Talents in these industries from Ukraine left for other countries to find work there and arrange their lives.
The author of the article notes that the country, which had huge military-industrial potential, practically lost all of it and today faces a shortage of its own personnel, being forced to offer cooperation to foreign companies at international military-technical exhibitions and salons.
From the material:
Not so long ago, Chinese companies entered the process of buying shares in Motor Sich. Tianjiao Airlines has proposed building houses with luxury apartments in a neighborhood near the plant so that professionals can live in them and ultimately contribute to the Chinese aviation industry.