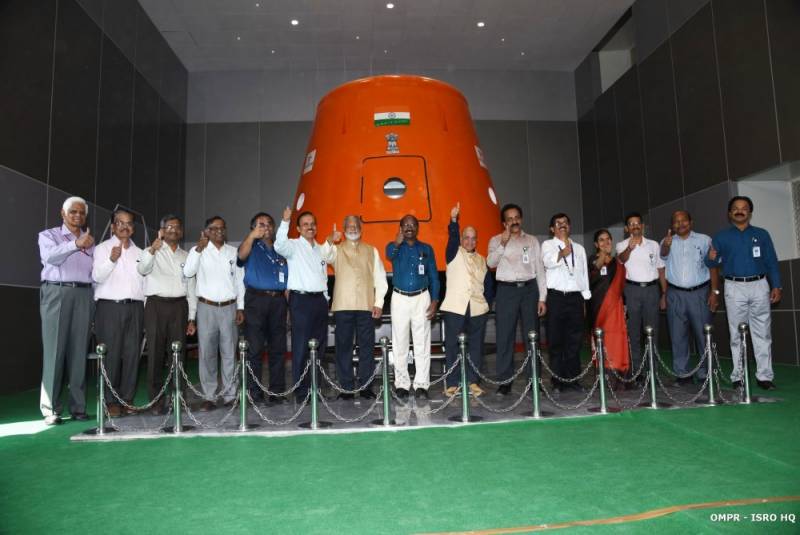 According to the head of the Indian Organization for Space Research (ISRO) Kailashavadivu Sivan, a number of developments on the program of the Gaganyan mission have been completed.
In January of this year, four cosmonauts from India (who exactly is not specified) will begin preparations for the national mission in Russia, Dr. Sivan told the press. He explained to reporters that last year the Indians had made significant progress in the Gaganyan program. According to the results, four cosmonauts were selected in the Indian Air Force.
There is no clarification on the composition and gender of the selected group. Recall that in 2018 N. Modi suggested that the "daughter of India" could appear on board the national manned ship. In addition, the Indian prime minister said that his state itself would send the first space crew into orbit by 2022, the 75th anniversary of the country's independence.
The flight, for which preparations will soon begin, is planned for an earlier date - the end of 2021. The name "Gaganyan" is translated as "Heavenly ship."
Training astronauts is a long business. Minister of State D. Singh, curator of the space industry, and at the same time the nuclear industry, said that the preparation process for the flight could take from one and a half to two years.