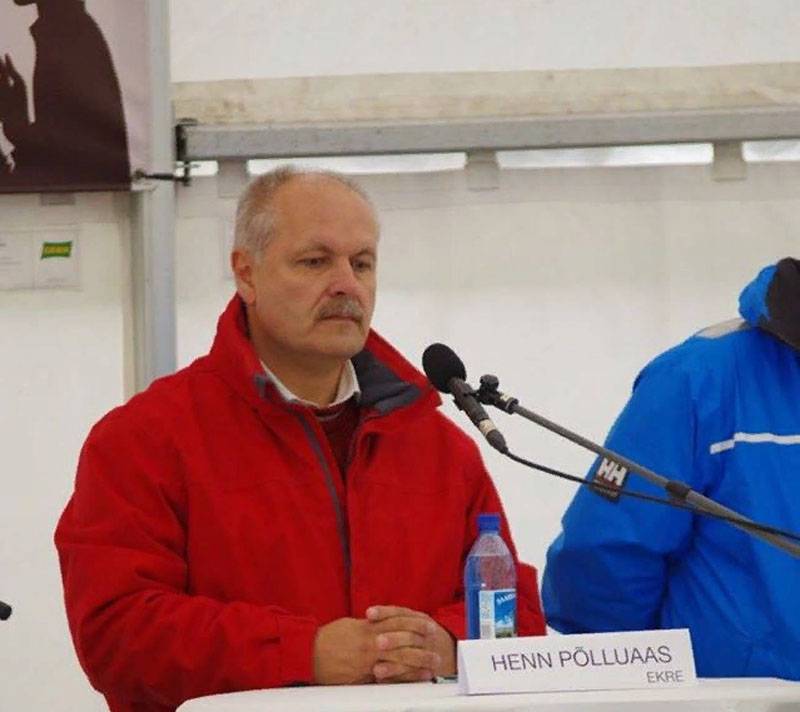 On the website of the Estonian parliament, the text of the New Year's address by the chairman of the country's legislative body, Henn Põlluaas, was published. It would seem that this is an ordinary event for any country in the world. However, there are details in this appeal that cannot be ignored.
Mr. Põlluaas, addressing Estonian citizens, said that on February 2, the country will celebrate the centenary of the Tartu Peace Treaty. Based on this treaty, Soviet Russia recognized Estonia as an independent state.
Põlluaas:
The signing of the agreement ended the Estonian struggle for independence, and the Estonian-Russian border was determined.
According to the Speaker of the Estonian Parliament, the Tartu Treaty, having entered into force on February 2, 1920, "still remains in the register of existing international documents."
Why did Põlluaas devote so much attention to this treaty, claiming that it was still "acting"?
The fact is that based on these statements, modern Estonia is trying to present territorial claims to the Russian Federation. In particular, Tallinn is not going to refuse claims on a part of the Kingisepp and Slantsevsky districts of the Leningrad region, as well as on the Pechora district of the Pskov region.
After the collapse of the USSR, Estonia declared territorial claims without signing a border agreement. As a result, the Russian Federation did it unilaterally on the basis of the decree of Boris Yeltsin of June 21, 1994. In Estonia, they stated that subsequent agreements with the Russian Federation "do not cancel the validity of the contract of 1920". So, maybe Russia should refer to documents, for example, the era of Peter the Great?