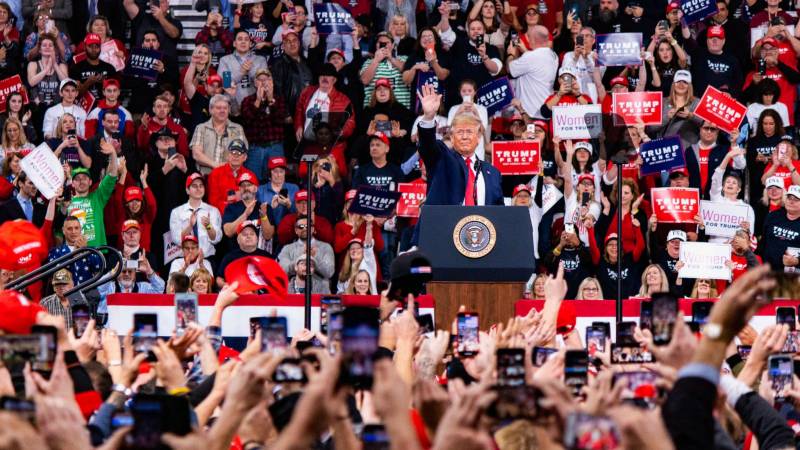 The American president spoke out about financial assistance to Ukraine. According to Donald Trump, he is concerned about the fact that the countries of the North Atlantic military bloc are not investing in "improving the security of Ukraine."
According to Trump, Angela Merkel and Emmanuel Macron "are great people," but "why don't these people give money to Ukraine," complains the head of the White House.
Trump complains:
Where is the wonderful woman Angela Merkel, German Chancellor? Where is French President Emmanuel Macron? Why is Ukraine allocated only to the USA, but not?
[/ Quote]
Trump made this statement during a peculiar briefing in Florida.

Trump also called on NATO countries to actively allocate funds for their own security, following the figure of 2% of GDP prescribed in the charter.

Journalists at the same time once again touched on the topic of a telephone conversation with Trump Zelensky. The US President noted that it was "a wonderful conversation with a very good person."

Trump:

[quote] He was elected to a large extent due to the fact that they have very great corruption there.
Apparently, this phrase the US president wanted to make clear that the work on the fight against corruption in Ukraine should be Vladimir Zelensky's business.
During the briefing, Trump noted that he was ready for impeachment hearings in the Senate. A few hours ago it became known that the lawyer of the US president Rudi Giuliani, who had recently visited Ukraine, would speak before the special commission.