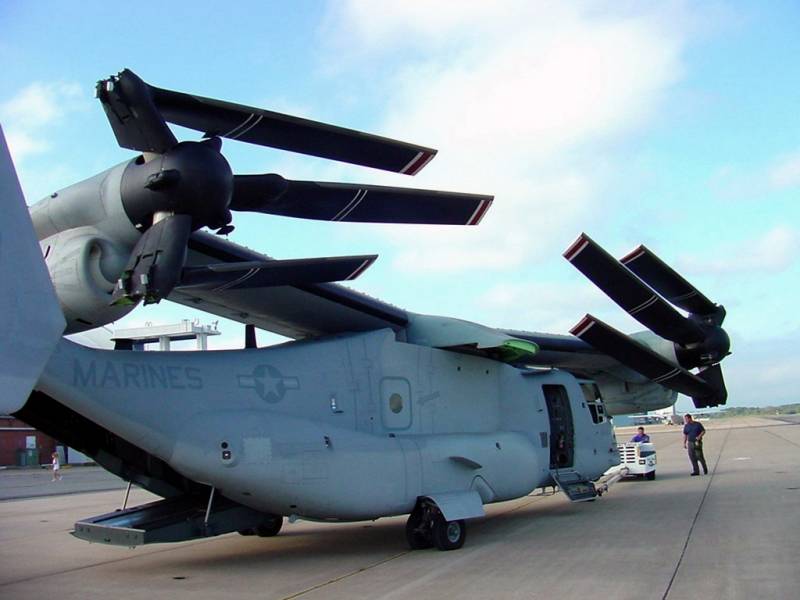 Bell Textron Inc., a subsidiary of Textron Inc., and Boeing received a $ 23 million contract from Command
aviation
systems of the United States Navy (Naval Air Systems Command, NAVAIR). The new contract is aimed at supporting flight tests of the American V-22 tiltrotor.
The allocated funds will go to local support, to the engineering and technical analysis of V-22 flight tests for the Navy and the US Air Force, as well as for the Japanese government. Contract work will be conducted at Pataxent River, Maryland Naval Airfield (50%), Fort Worth, Texas (25%), and Philadelphia, PA (25%). The test is expected to end in December 2020, reports Defense Blog.
The contract summarizes the purchase of equipment for the Navy ($ 8.282.783; 71%), the Air Force ($ 1.673.351; 15%) and the Japanese government ($ 1.636.856; 14%).
Boeing informs that the Osprey platform is a multi-purpose combat tiltrotor designed by combining the characteristics of a helicopter (taking off vertically) with the speed and range of a fixed-wing aircraft. It is able to take off, land and hover like a helicopter. In the air, he can turn into a turboprop aircraft that can fly at high speeds at high altitudes. This kind of combination provides outstanding opportunities for reaching targets, which allows the V-22 to fill an empty operating niche and get key differences from any other aircraft.
In turn, the company Bell Textron noted that the V-22 Osprey is the only production airplane in the world with an inclined rotor.
V-22 was tested in combat conditions, participated in operations around the world. Command requires the use of V-22 in cases where it is necessary to solve the most complex tasks under the most difficult operating conditions. V-22 capabilities change the situation on the battlefield and beyond.
Park V-22 has already crossed the milestone of 500.000 flight hours. Over 375 Osprey flew up to the sky, including the CV-22 (US Air Force) and MV-22 (US Marine Corps) models.