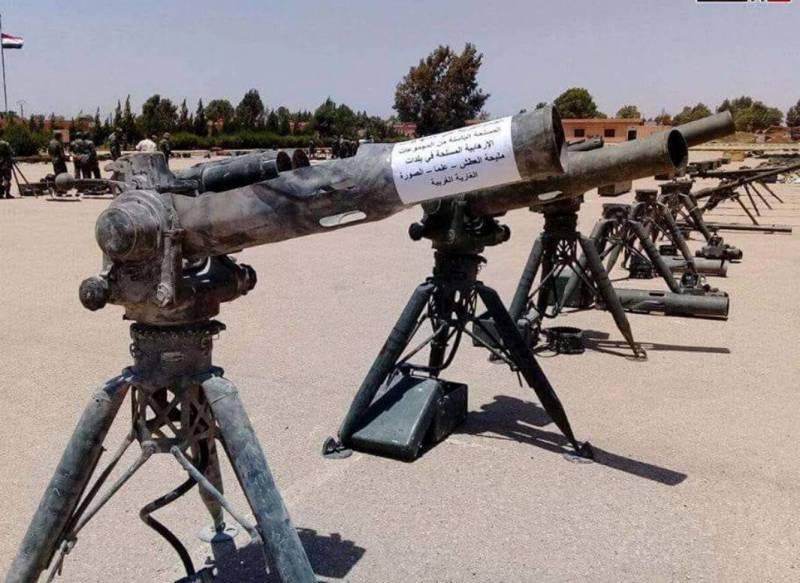 During a recent operation in the southeastern part of Idlib, units of the Syrian Arab army found a large number of
weapons
and ammunition left by jihadists in the area.
The military handed over to the Syrian state news agency SANA that during the fighting in the villages and towns of Idlib, the army found a large number of weapons and ammunition, including artillery, missiles for American-made TOW anti-aircraft missile launchers, a large drone, four small UAVs, assault and sniper rifles, artillery and mortar ammunition, machine-gun cartridges.
TOW complexes, according to some reports, were delivered to militants through the territory of Turkey.
It is also reported that the army seized a military vehicle from the militants to coordinate communications provided by an unnamed Danish organization. In addition, a full-fledged field hospital of Turkish origin appeared in the list of trophies.
The report said that this is the second largest weapons depot seized by Syrian troops in the past 48 hours.
The day before, US President Donald Trump had already accused Iran, Russia and Syria of "preparing for the killing" of thousands of "innocent civilians" in Idlib and mentioned Turkey, saying that it "is trying to stop it."